12 things you didn't know about me
12 things you didn't know about me
September 2019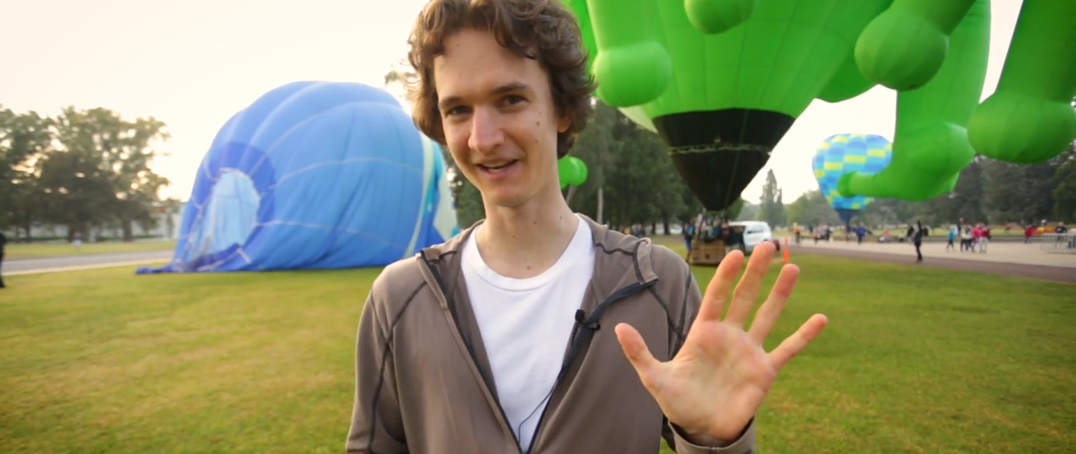 I wrote this piece for another publication, but I thought I'd share the list with you.
Here are 12 things you didn't know about me: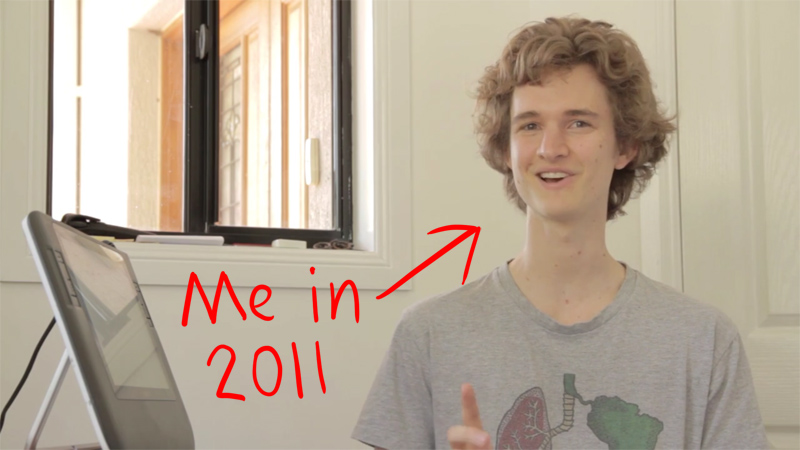 #1: I've been cartooning as my primary job since 2011.
After working various 'normal' office jobs, I took a leap of faith, and tried being a full-time artist in 2011. Since then, I've found various ways to fund my art, including crowdfunding, commissions, and arts grants. I keep my website up-to-date with the various ways I've funded myself.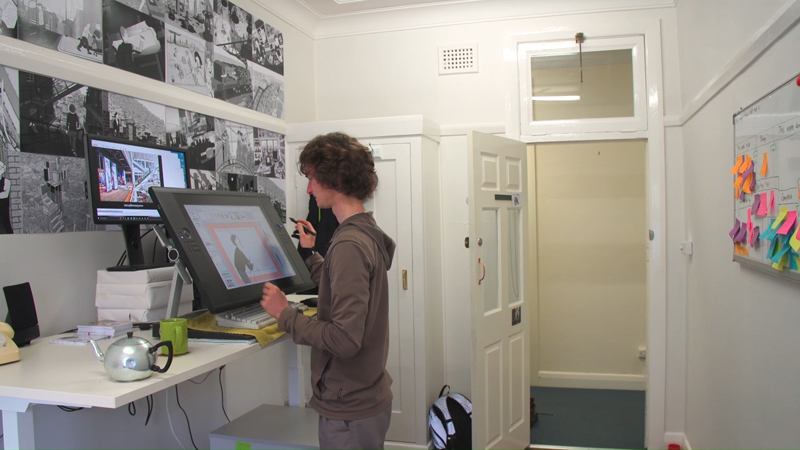 #2: I work from an art studio in the historic Gorman Arts Centre
After years of working from home, and then working in a coworking space, I now work from an art studio at Gorman Arts Centre in Canberra (above). I keenly ride my bicycle to the studio every weekday. I've compiled a list of ambient music that I like to work to while in the studio.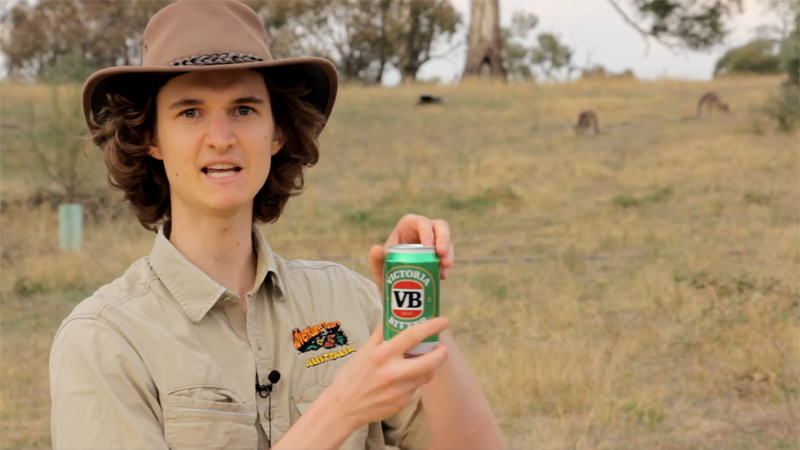 #3: I'm an Aussie artist
The fact that I am an Australian is something that feeds into my work. In 2016 I attempted to shoot the "most Aussie crowdfunding video ever" (above), which was something that I followed with my 2018 tongue-in-cheek threat to quit cartooning and become a parking inspector.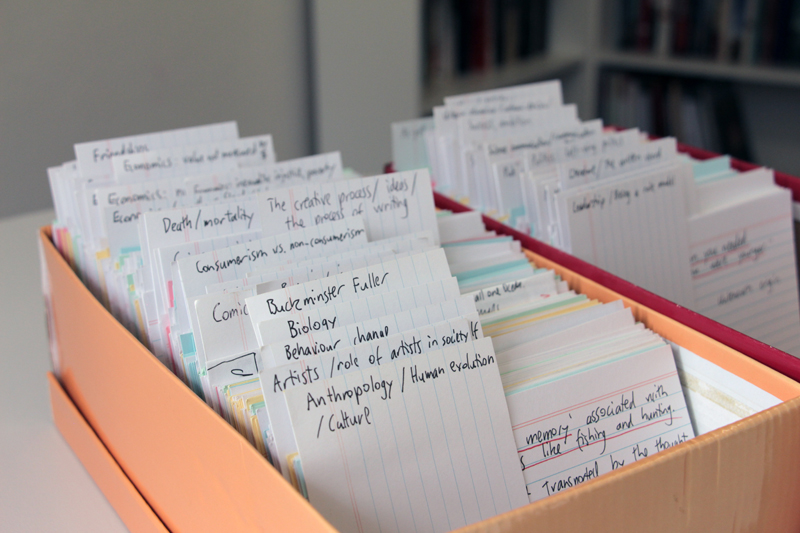 #4: I avidly write down ideas for comics on index cards
Since 2014, I have been writing down interesting ideas, facts, and quotations on a series of index cards.
I call this resource my 'Personal Knowledge Bank', which now has over 2,000 cards in the collection (see above). You can see detailed photos of some of the cards in this photo album. I also regularly post photos of certain cards on my Instagram feed.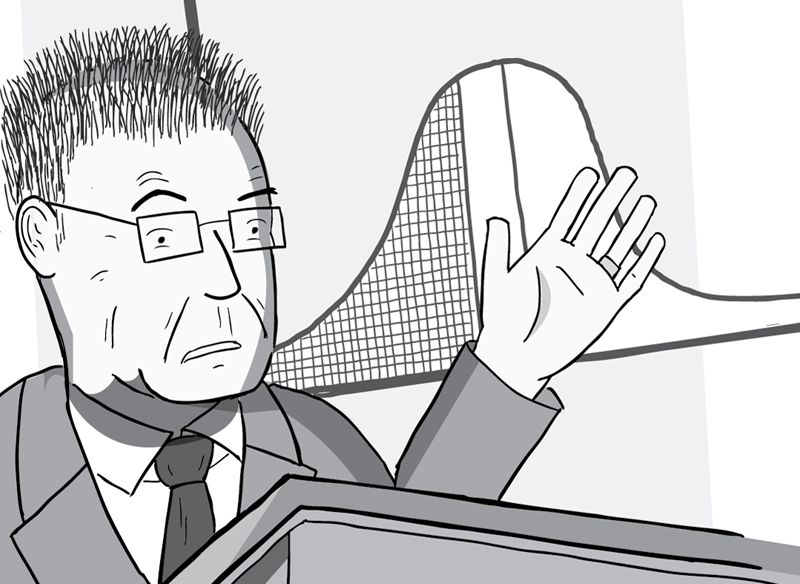 #5: My comics about fossil fuel energy have a cult following
I drew two major comics called Peak Oil and Energy Slaves about fossil fuel depletion's role in the future of humanity. These have cult followings in the energy industry. One petroleum industry consultant tells me that when he receives new interns into his office, he orders them to spend 10 minutes reading Peak Oil, as a quick crash-course.

#6: My comics are fan-translated into multiple languages
When designing my website, I deliberately included support for multiple languages. You can change the language of my website using the drop-down menu in the top-right corner. Currently I support 12 languages.
Doing that will allow you to view some of my comics in languages as diverse as French, Spanish, Czech, and Russian. All of these translations are hand-crafted by fans who wanted my comics to be accessible to readers who speak their language.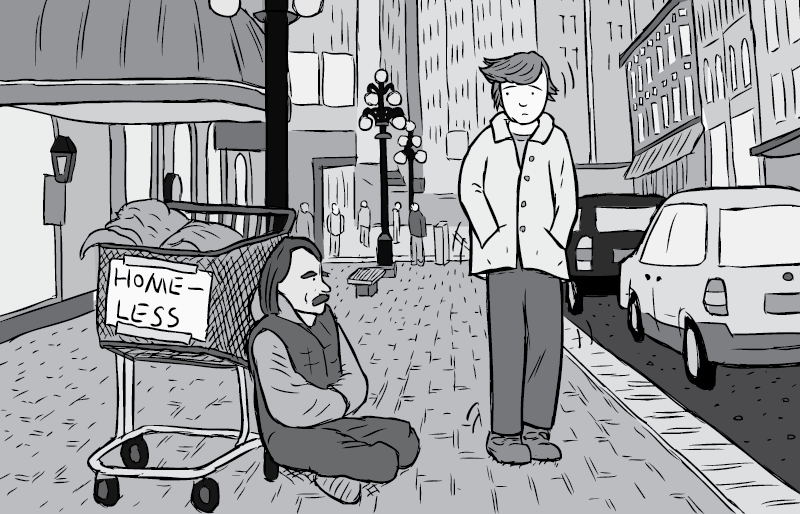 #7: Positive feedback from the 'stars' of my comics
I have had the opportunity to receive feedback by the people who I profile as characters in my comics. For example, Professor Bruce Alexander (above) was delighted to see himself as the protagonist in Rat Park, and updated his website to include a prominent link to my comic as a summary of his work. Similarly, Professor Ken Gergen emailed me to congratulate me on depicting him and his psychological research in Deviance in the Dark.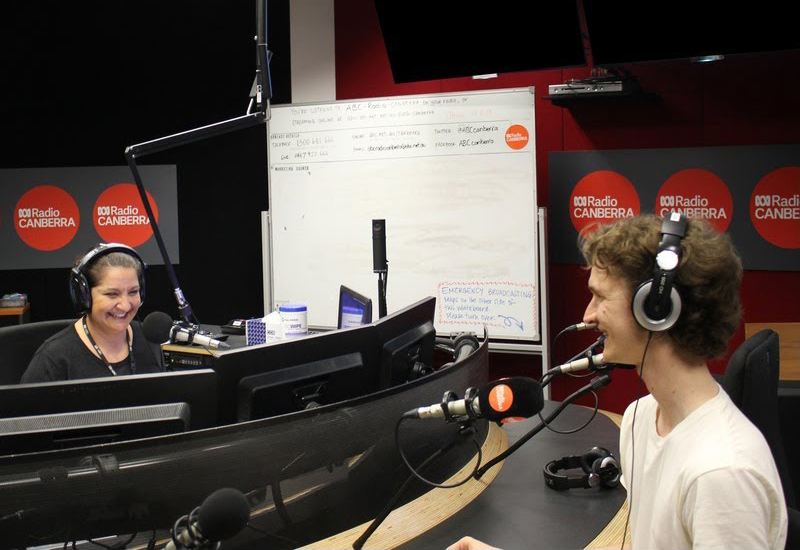 #8: Podcast interviews about my work
I've spoken about my comics on various podcasts over the years. Some good interviews to begin with are: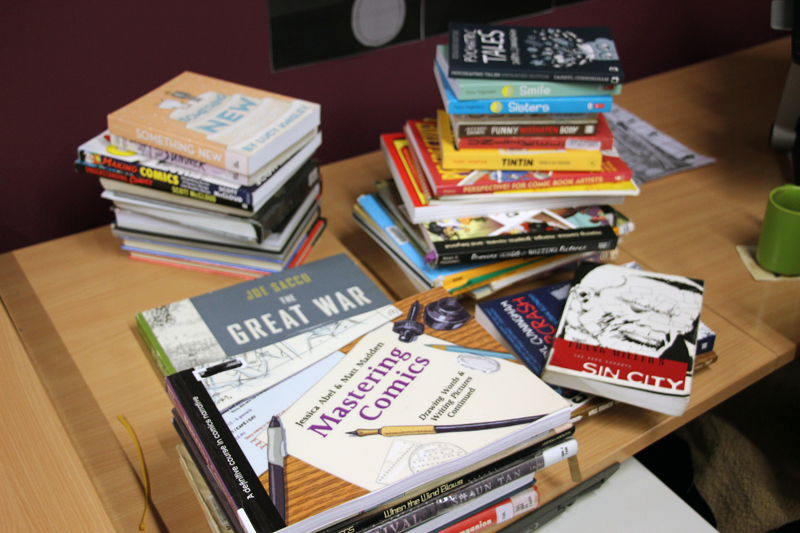 #9: I published a readers' guide to my favourite comic books
I released a YouTube video series called Top 10 Essential Graphic Novels, which is my recommendations for the best comic books for new readers. Watch the videos and get some ideas for your next book purchases!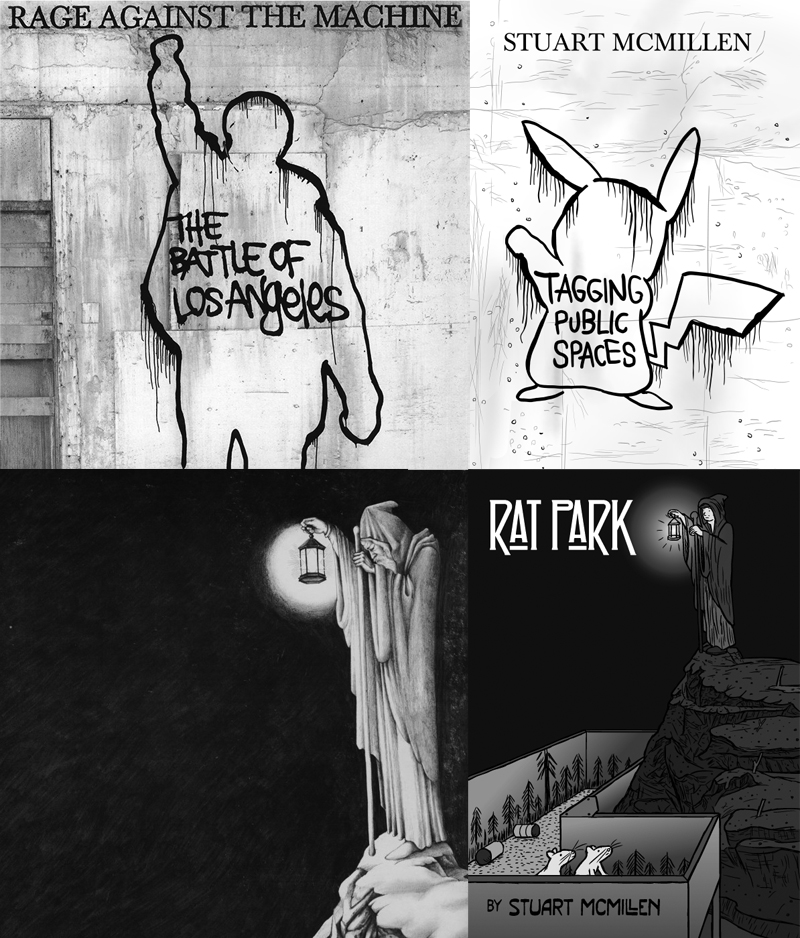 #10: music and movie references in my artwork
The page 1 artwork of each of my comics is a reference to an album cover, movie poster, or similar cultural icon.
For example, page 1 of Tagging Public Spaces is a reference to Rage Against the Machine's The Battle of Los Angeles. Similarly, page 1 of Rat Park is a reference to Led Zeppelin IV's iconic artwork The Hermit. See above for side-by-side comparisons. See how many more you can recognise in my other comics!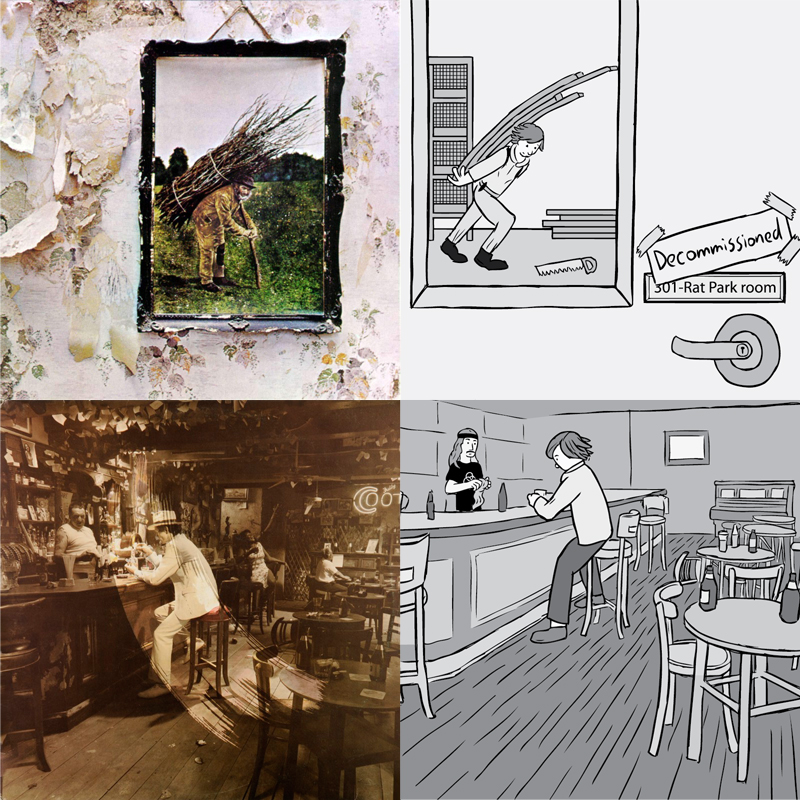 #11: Led Zeppelin references in my Rat Park artwork
I took this 'musical reference' idea even further in Rat Park. From page 31 to page 36 of that comic, my artwork contains panel-by-panel references to each of Led Zeppelin's album artwork in chronological order. From Houses of the Holy, to Physical Graffiti, to Presence, they're all there!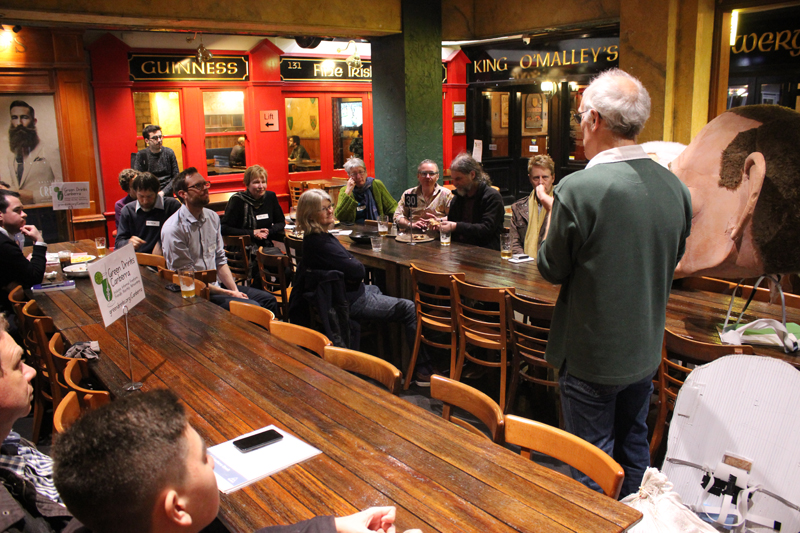 #12: my life outside of cartooning
Outside cartooning, I am active in my local community as a volunteer. These include organising my local Green Drinks events (2009 to present), as well as organising my local Sunday Assembly (2016 to 2017). (Sunday Assembly is a secular, non-religious community gathering featuring guest speakers and singing). I wrote a blog post about the pleasure I get from organising these community events.