'Working music' recommendations: music to work to
'Working music' recommendations: music to work to
July 2017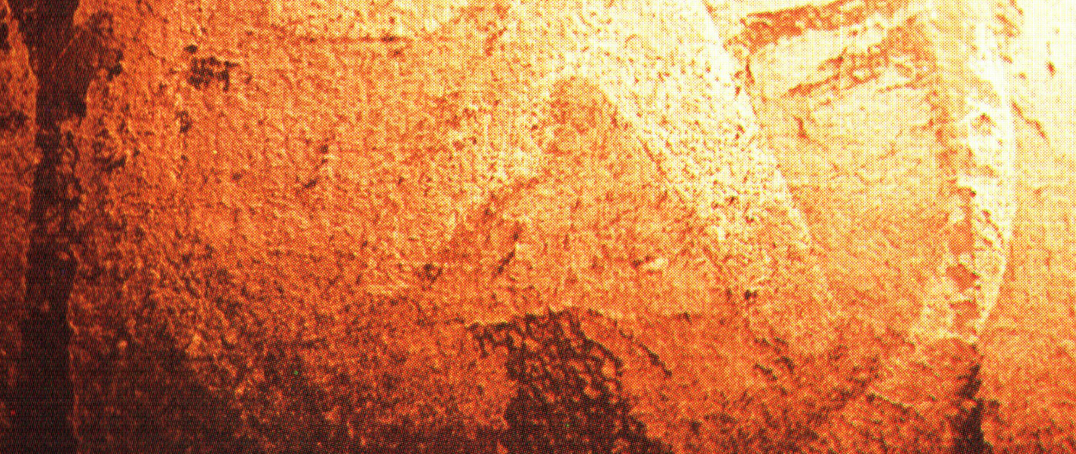 'Working music' recommendations: music to work to
This is a list of specific 'working music' album recommendations. To me, 'working music' is a genre that helps the listener enter a focused state of mind, so that they can concentrate on writing or studying. It should generally only affect the listener on a subconscious level, without overly drawing attention to itself.
This list follows from my broader blog post Music and sounds to work to where I discuss other possibilities, such as working to ambient noise.
I divide the list into various categories, such as 'ambient music' and 'tense, nocturnal music'. They should be all be as enjoyable and useful as each other, but are suited for differing moods of the listener.
I have kept the bar of quality as high as possible. These are all albums that I can 100% recommend.
Truly ambient music
These albums are the most truly ambient that I list here. They lack a backbeat, and are designed to slip into the background.
Aphex Twin – Selected Ambient Works Volume II (1994)

Brian Eno – Ambient 1: Music For Airports (1978)
Brian Eno – Ambient 4: On Land (1982)
Brian Eno – Apollo: Atmospheres & Soundtracks (1983)
Stars of the Lid – The Tired Sounds of Stars of the Lid (2001)

Steve Reich – Drumming (1974)
Steve Reich – Music for 18 Musicians (1978)


The above albums perfectly fit Brian Eno's two criteria of ambient music:
"Ambient music must be able to accommodate many levels of listening attention without enforcing one in particular; it must be as ignorable as it is interesting." – Brian Eno
Ambient-like music:
These albums do not fit Brian Eno's strict definition (see above), but come very close.
They lean heavily on the fundamentals of ambient music, but draw slightly more attention to themselves with musical elements such as a backbeat, or the occasional vocal samples.
They have a certain repetitive or hypnotic quality that allows them to largely blend into the background. They are all, thus, excellent to work to.
Boards of Canada – Music Has the Right to Children (1998)

Gas – Zauberberg (1998) – or anything by Gas

Francis Harris – Minutes of Sleep (2014) – except the last track

Darren Korb – Bastion: original soundtrack (2011)
Darren Korb – Transistor: original soundtrack (2014)
LCD Soundsystem – 45:33 (2006)

The Necks – Sex (1989)
The Necks – Hanging Gardens (1999)
The Necks – Drive By (2003)
Not Drowning, Waving – Through the One Last Door (2005) – the first 15 songs are all instrumentals


At one stage, I considered The Necks' Drive By as my favourite album of all time.
Tense, nocturnal
This set of largely instrumental albums has a tense, nocturnal vibe that can be oddly comforting when working at night.
Amon Tobin – Bricolage (1997)

Bark Psychosis – Hex (1994)

Bohren & der Club of Gore – Sunset Mission (2000)

The Cinematic Orchestra – Every Day (2002)

Bill Laswell – Dub Chamber 3 (2000)

David Lynch – "The Pink Room (extended version)" – sometimes I just listen to this Twin Peaks song on loop for long periods of time. Great stuff!
Again, these may not suit everyone as 'working music'. Their tense vibe could actually make you clam up when trying to work.
Maybe you would just like to listen to them when sitting around the house at night.
Oddbods
These are sample-heavy instrumental albums. Though they constantly change tempos and use a multitude of samples, there is a certain unity to their overall sound. In a way, their ever-changing nature becomes a baseline in itself.
This 'constancy despite change' reminds me of a bustling café near a city intersection. This morphing soundscape allows them to be used as a foundation for concentration – when you are in the appropriate mood.
The Avalanches – Since I Left You (2001)

DJ Shadow – Endtroducing….. (1996)

Brian Eno & David Byrne – My Life in the Bush of Ghosts (1981)

Madlib – Madlib Medicine Show: No. 3 – Beat Konducta in Africa (2010)

Video game music
Video game music is composed with two goals in mind. Firstly, the music should slip beneath the gameplay without drawing too much attention to itself. But secondly, the music must also encourage the player to keep striving towards their goal.
These are both great qualities that are useful for us when we sit down to work.
I am less knowledgeable about video game music than I am with the categories that I listed above. So, I choose not to list any titles here. However, the two Darren Korb titles (above) are video game soundtracks. RateYourMusic.com's list of highest-rated video game soundtracks might also help you.
What are your recommendations?
I hope this list of 'working music' recommendations is useful for you. Remember: the point is for the sounds to slip into the background, as you immerse yourself in productive concentration.
In the ideal case, you will be so engrossed in your work that you won't even notice that Drive By has finished, or that you are now on the second disc of The Tired Sounds of Stars of the Lid.
Please tell me your 'working music' recommendations in the comments, below. In your message, please let me know the appropriate mood that the music is suited for.
See my blog post Music and sounds to work to for other ideas for productivity.