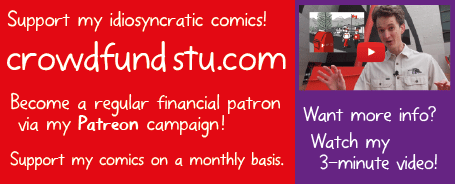 Related links to Hitler Denial:
• Blog post #1 is The making of Hitler Denial: bypassing Climate Change 101.
I discuss writing a comic about climate change that deliberately avoids explaining climate science.
• Blog post #2 is The limitations and merits of the World War II / climate change analogy. I predict the way that the social response to climate change will both resemble and differ from the response to Adolf Hitler
• Want to read more of my comics? Start with my Top 10 list.
• Link your friends and colleagues to this comic via HitlerDenial.com.