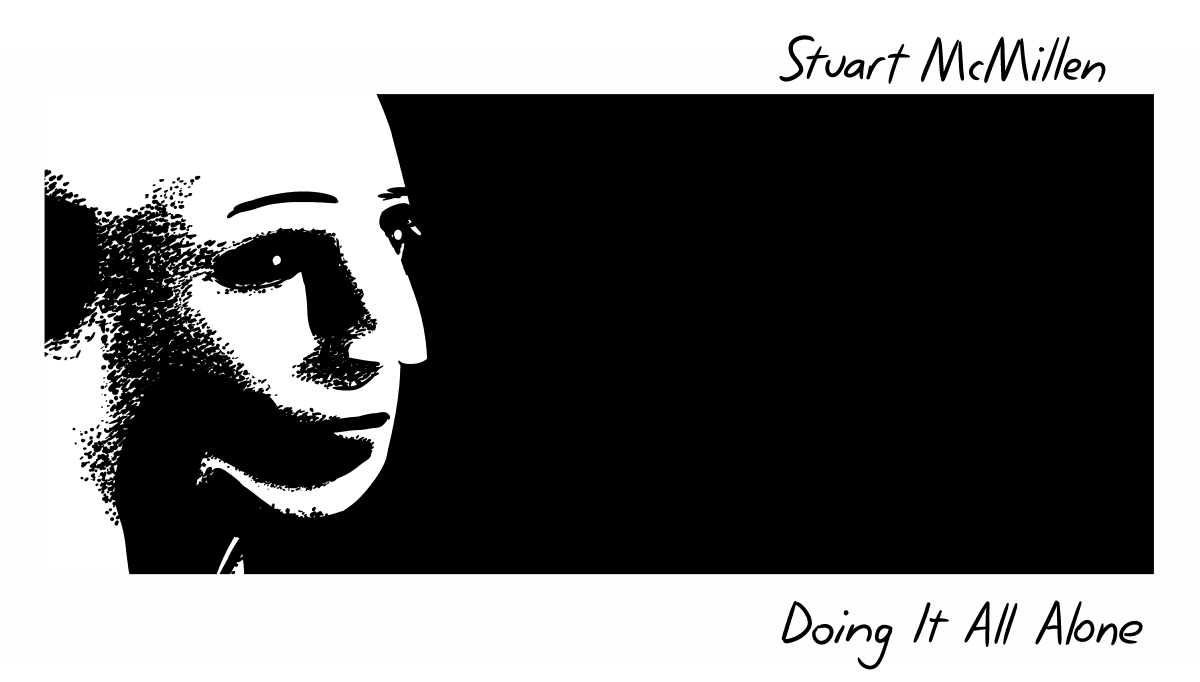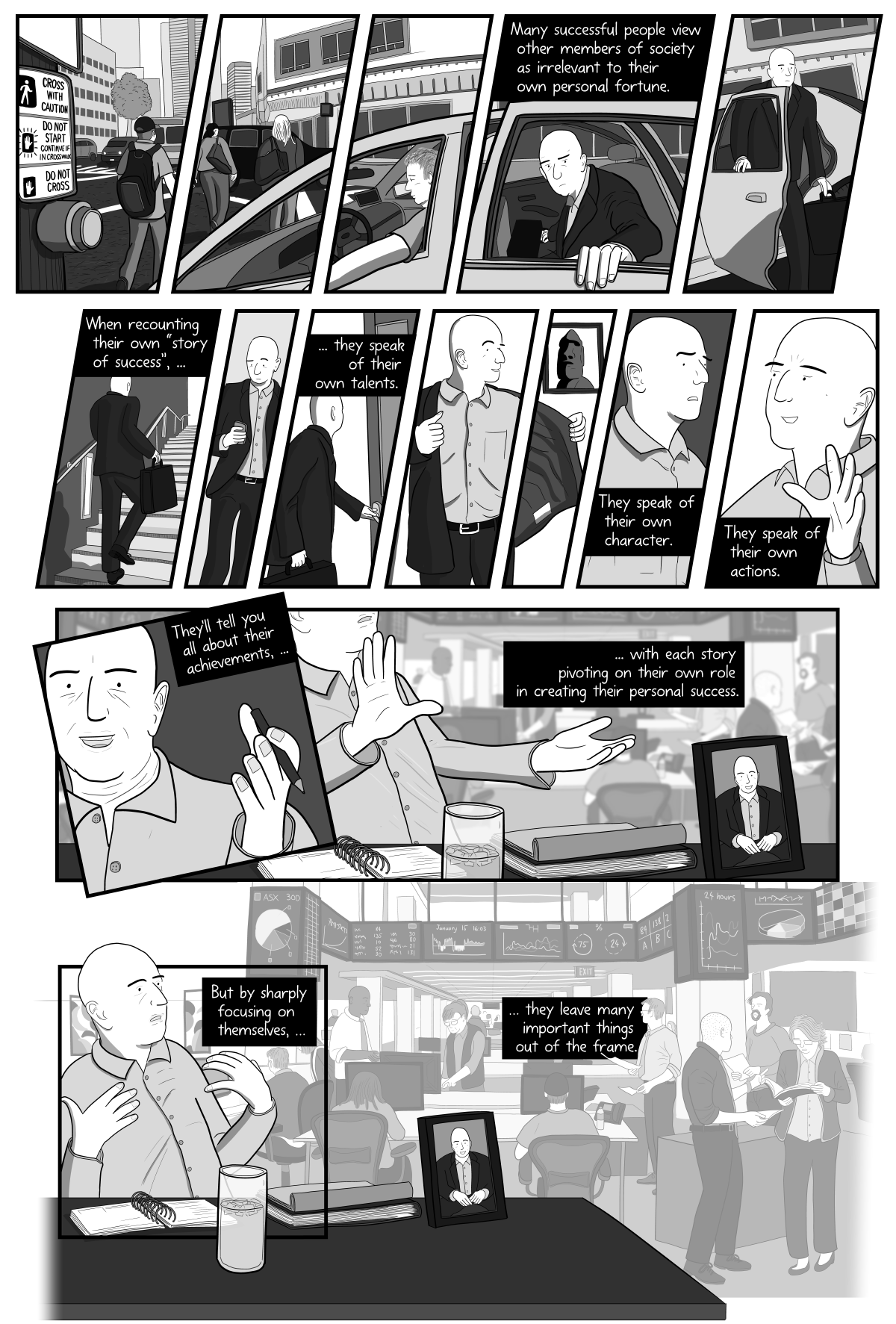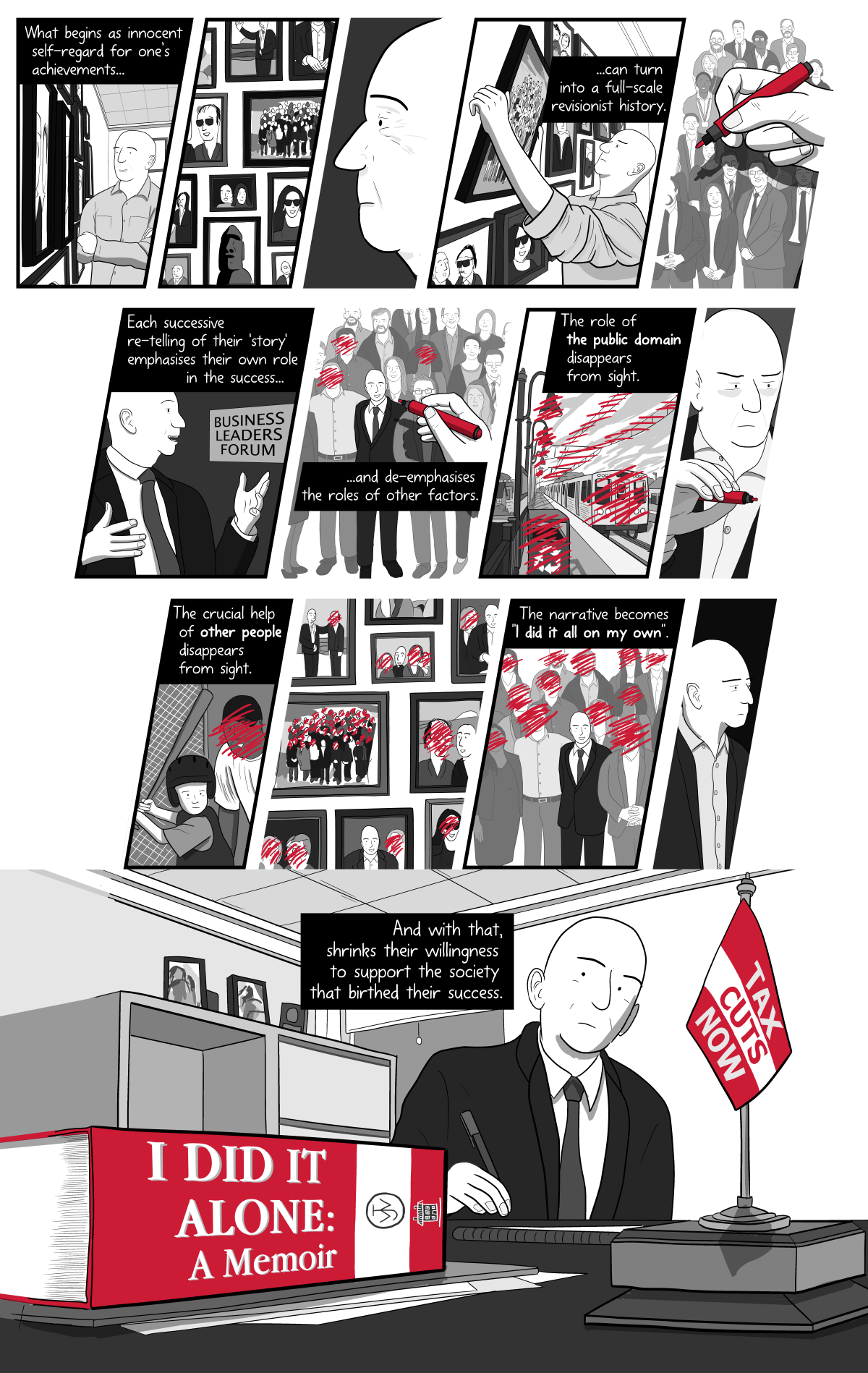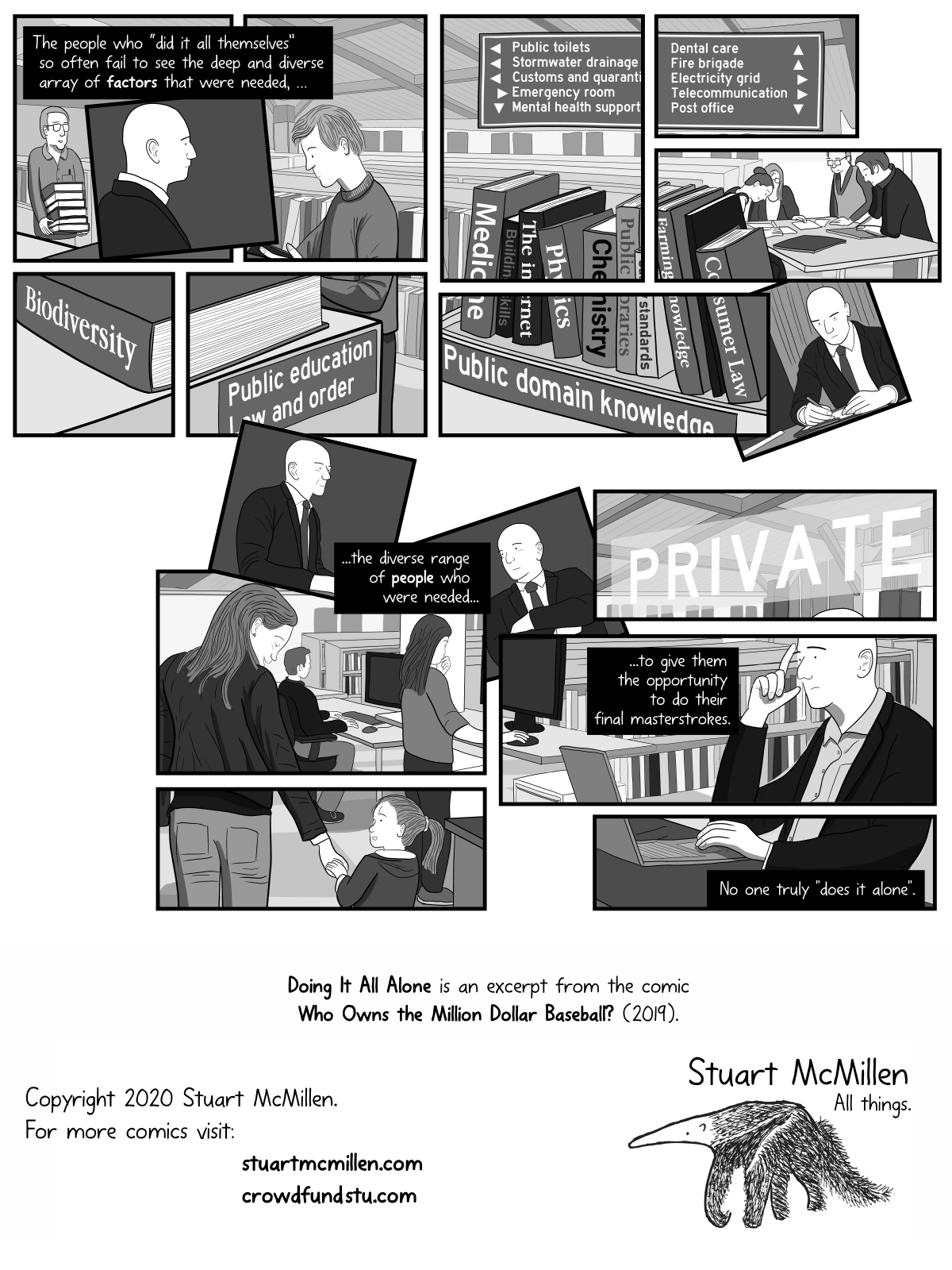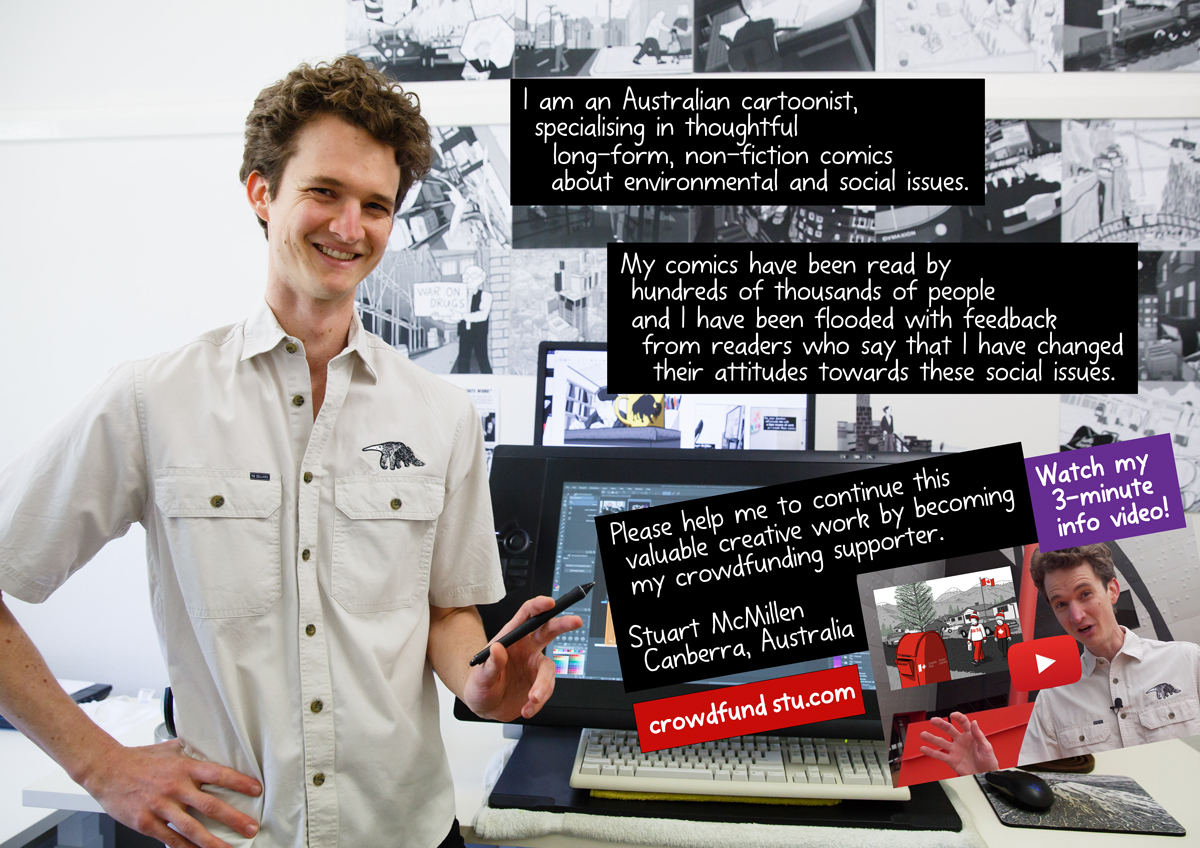 Comic about the so-called 'self-made men'. Many successful people view other members of society as irrelevant to their own personal fortune. Those who "did it all themselves" overlook many important ingredients to their success.
Further reading
Who Owns the Million Dollar Baseball?: the full 56 page comic that this Doing It All Alone comic was excerpted from.
Setting the foundation: the overlooked public factors of individual success: my blog post more fully exploring the themes of the comic. Including why I drew the "self-made" businessman to resemble the world's richest man, Jeff Bezos.
My Patreon page: Support my comics by joining my crowdfunding campaign via Patreon. Feel good about yourself as you become a patron of the arts!