Crimson rosellas at the National Gallery of Australia Skyspace
Crimson rosellas at the National Gallery of Australia Skyspace
September 2022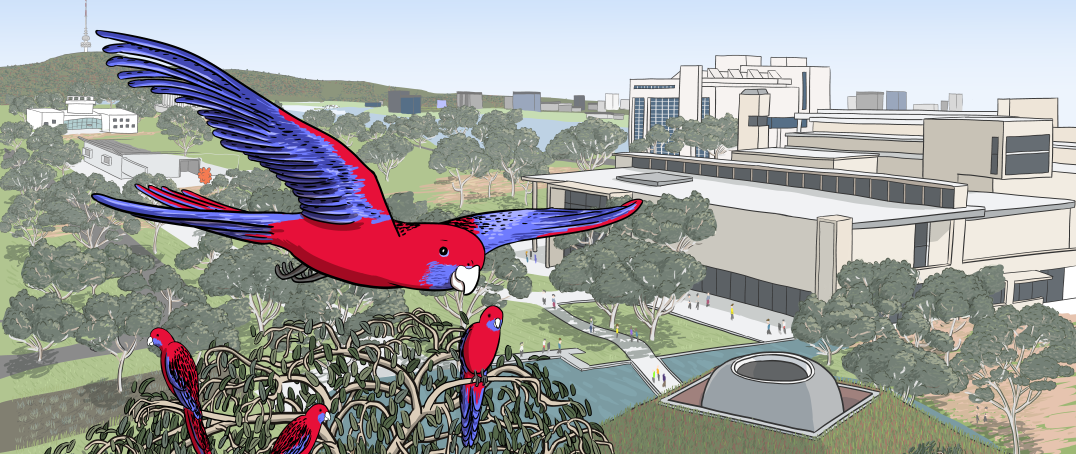 Next in my Canberra Birds artwork series: Crimson rosella at the National Gallery of Australia Skyspace. This is a drawing of a crimson rosella flying towards the viewer, near the National Gallery of Australia in Canberra.
Image detail: Crimson rosellas at the NGA Skyspace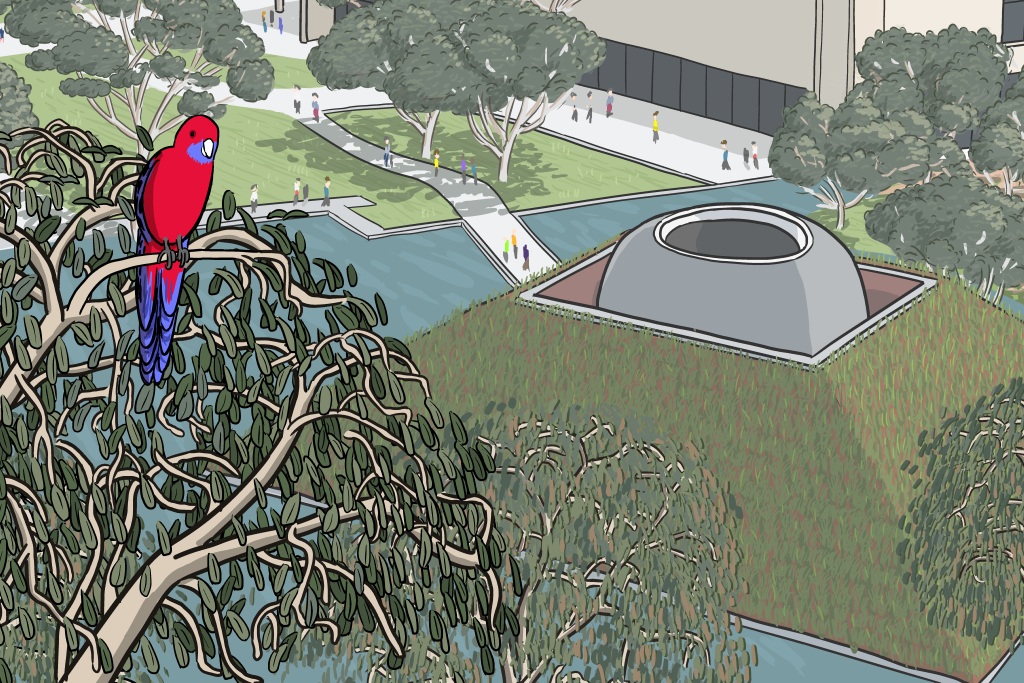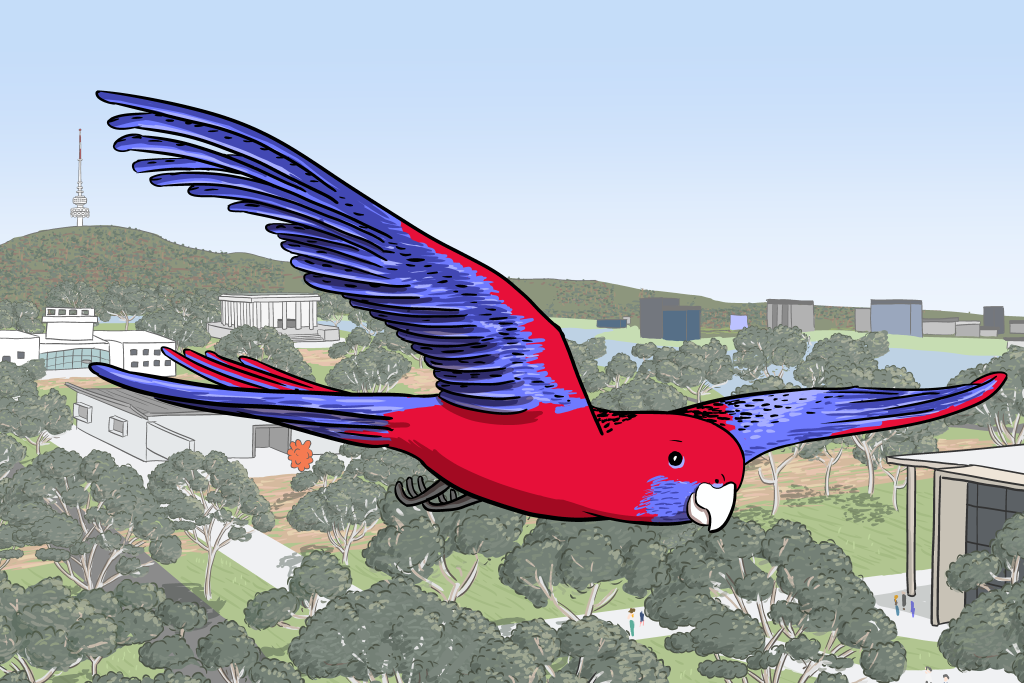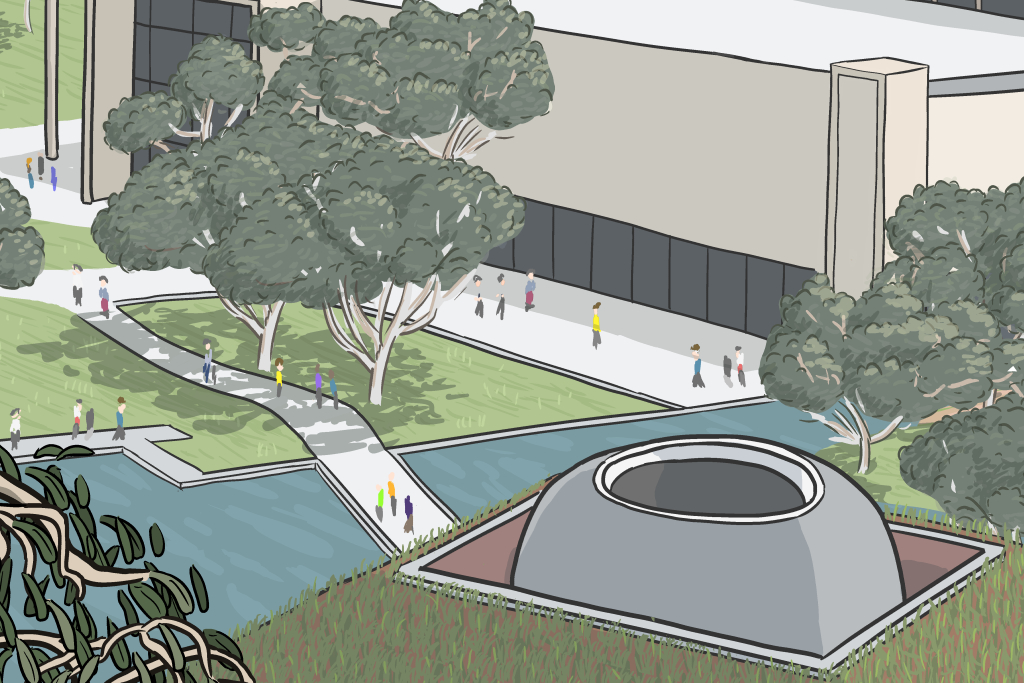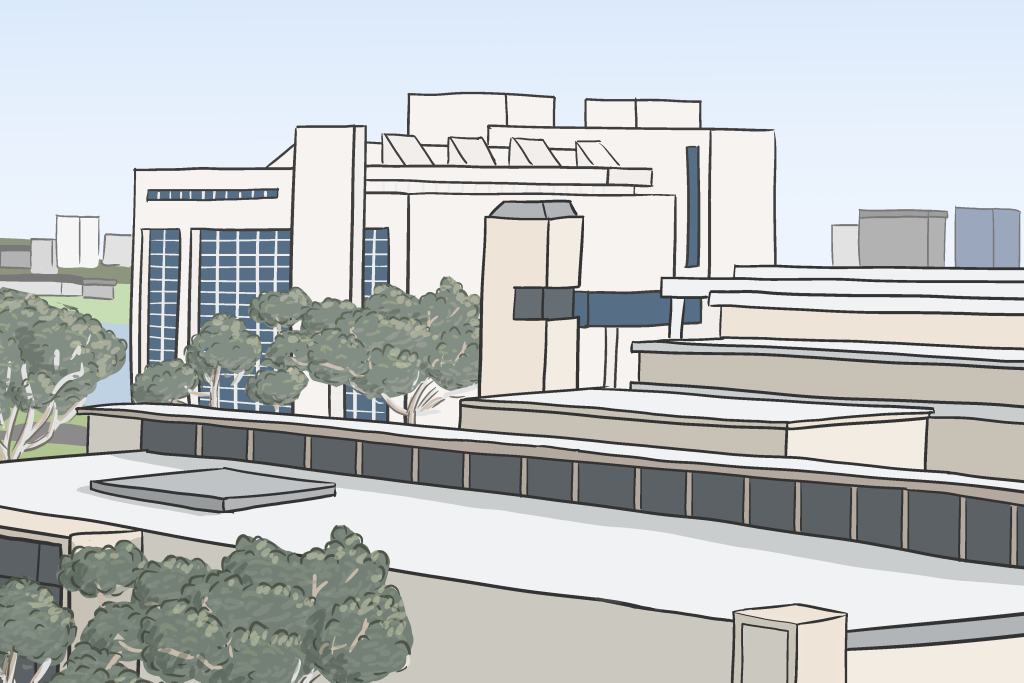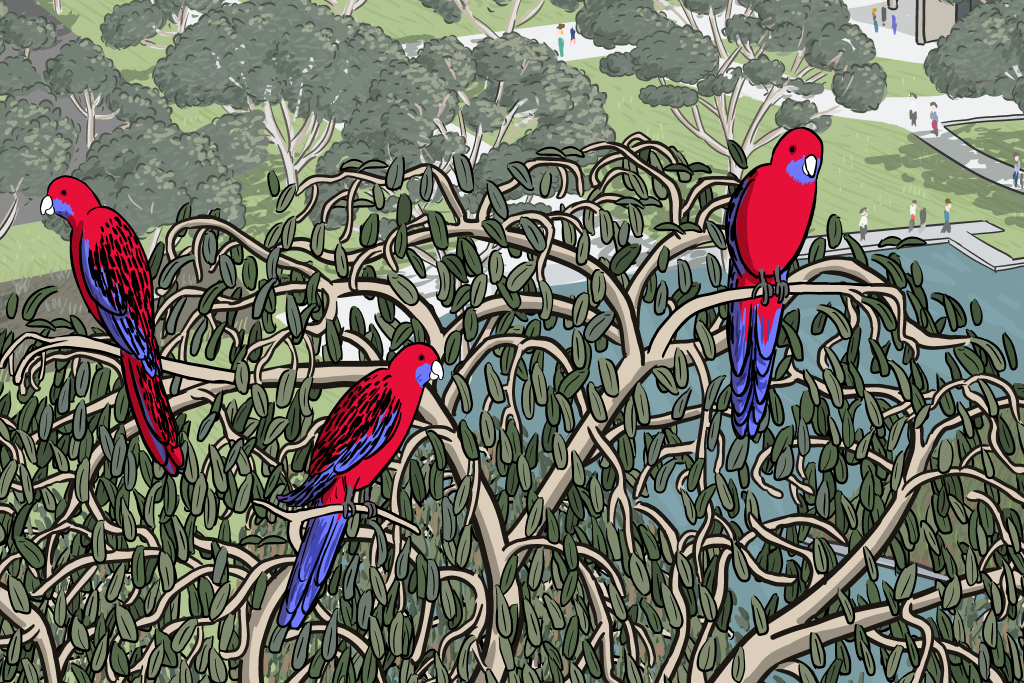 The bird: Crimson rosella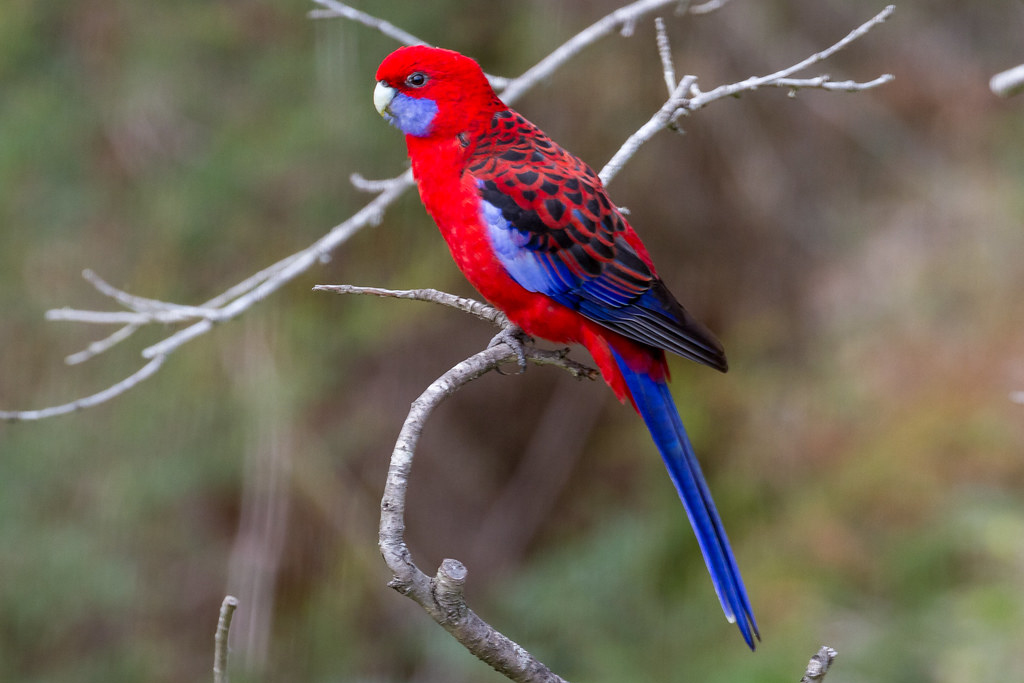 Image: Crimson Rosella by Possy's Pics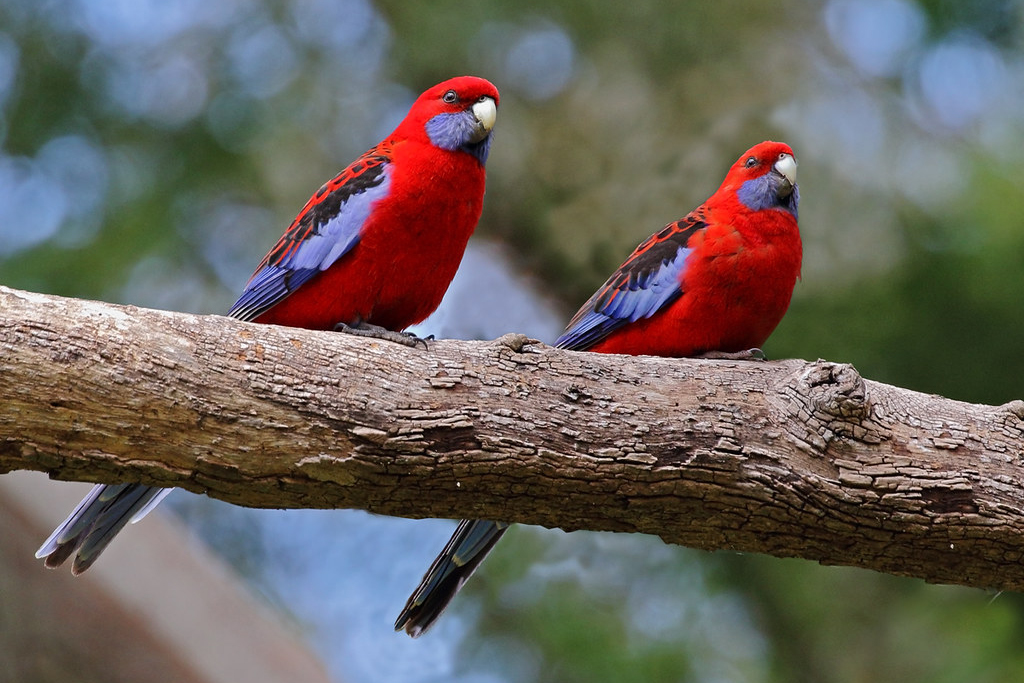 Image: Crimson Rosella (Platycercus elegans) by Brian McCauley
Crimson rosellas are one of the most-sighted birds in Canberra, often seen as a fast-moving red flash catapulting from from backyard to backyard. Rosellas are often spotted eating seeds from trees and bushes, as par of their varied diet.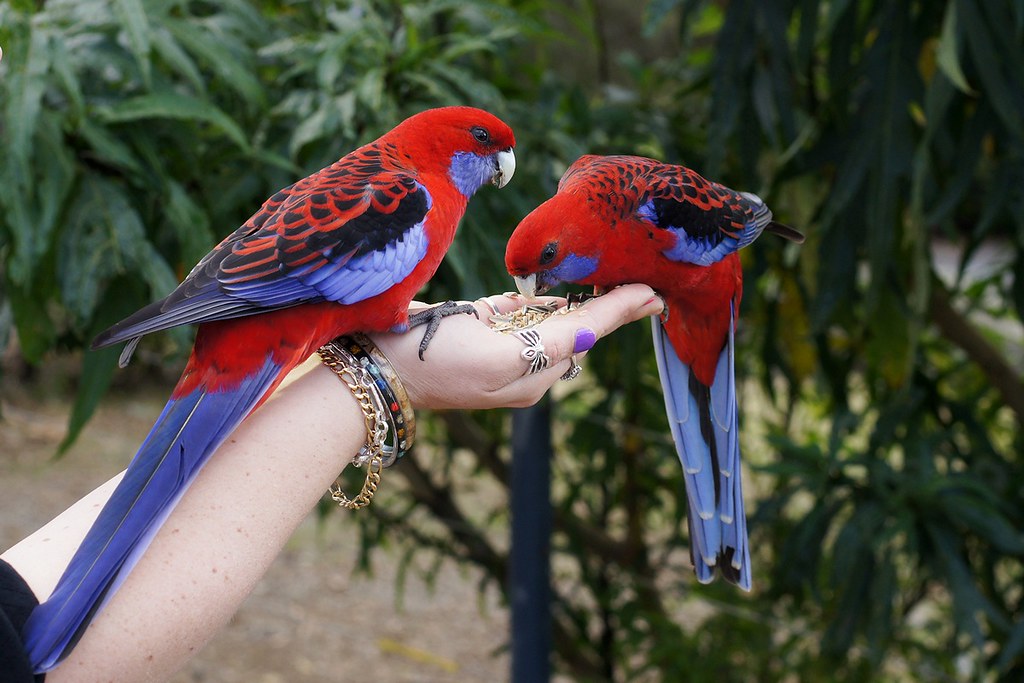 Image: Crimson rosella feeding by Tatters
The location: James Turrell's Skyspace at the National Gallery of Australia
In the bottom-right of my scene is the James Turrell Skyspace, an art installation in the grounds of the National Gallery of Australia.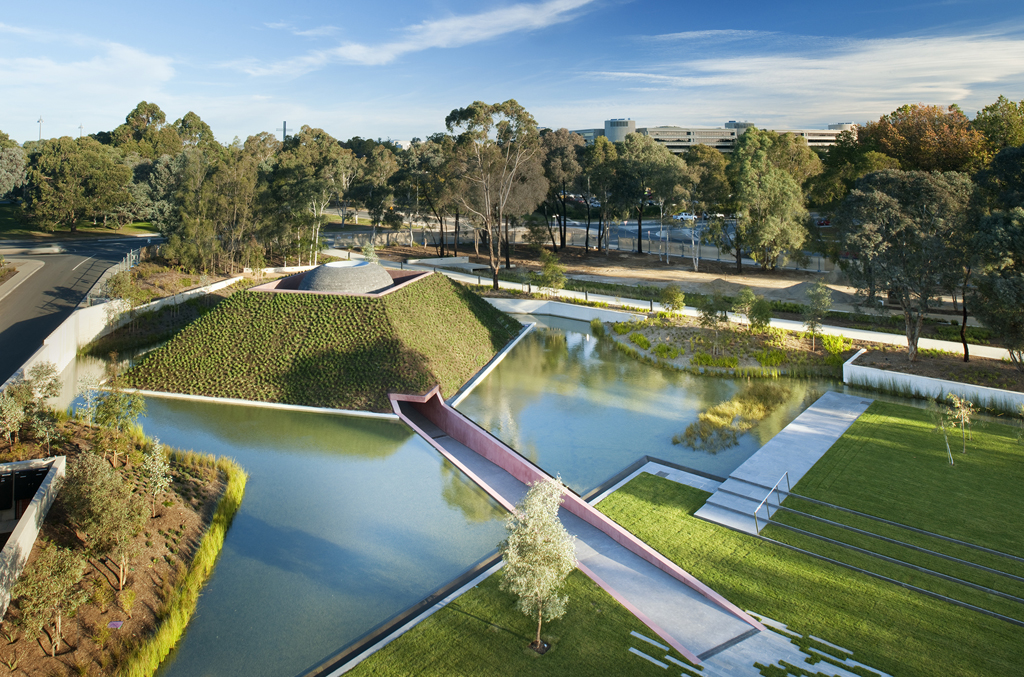 Image: James Turrell's National Gallery of Australia "Skyspace" seen from above. Photo: John Gollings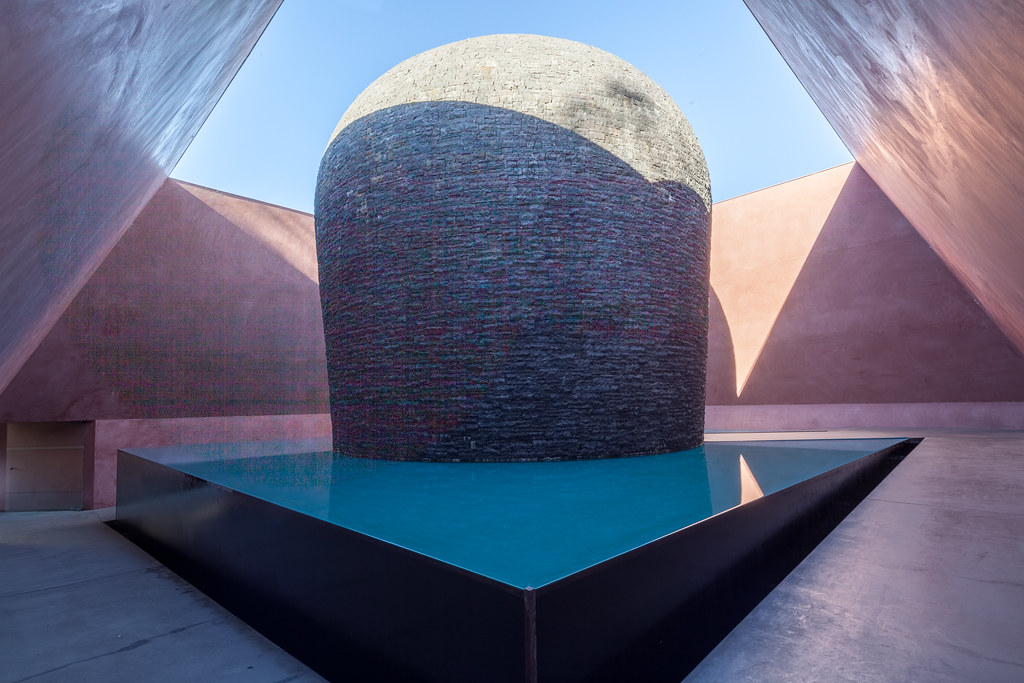 Image: Interior of Skyspace "Within Without" by russellstreet
The Skyspace is a beautiful location both inside and outside and features a central area with an open-air oculus that allows viewers to look to the sky above. When viewed at sunrise and sunset, a dynamic light show provides a dramatic contrast to the natural sky colours.
There are lots of photos of the Skyspace's surroundings in this article by Architectre AU.
The Skyspace has a reputation for being Canberra's number one 'make-out' destination for couples on romantic dates! The space is open 24 hours per day, and is specifically designed to be experienced during sunrise and sunset. (The space features heated seats for the cold winter mornings!)
Other buildings in the scene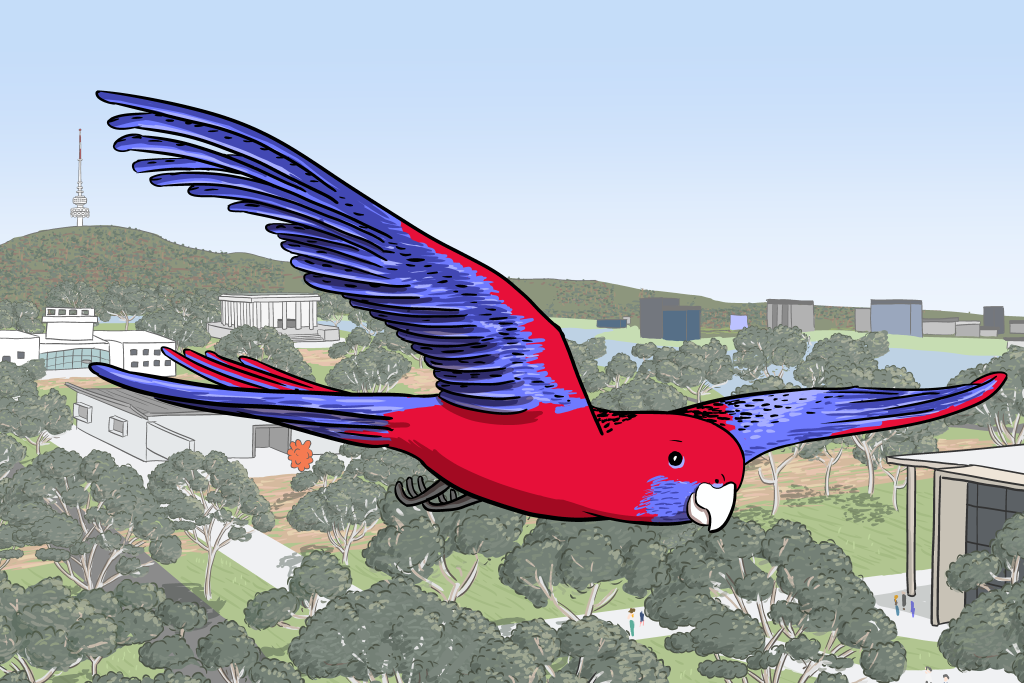 My scene also features a few other buildings from that part of Canberra. These include Telstra Tower, Questacon, the National Portrait Gallery (featuring its external orange artwork 'Geo Face Distributor' by James Angus), the National Library of Australia, the High Court of Australia, and the National Gallery of Australia.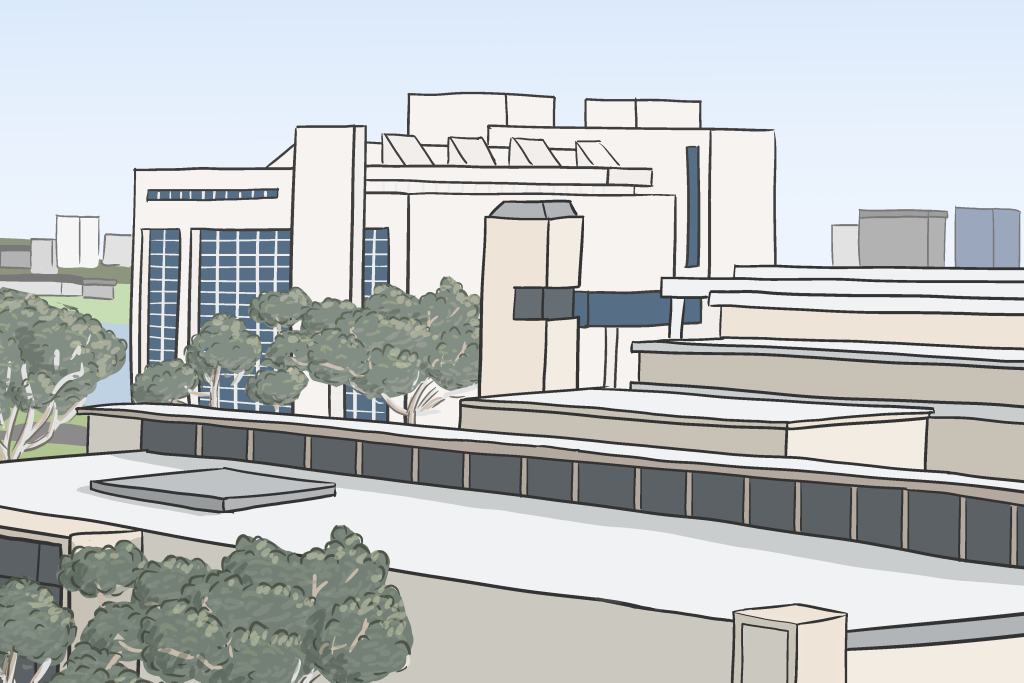 Postcards, greeting cards, art prints
Crimson rosellas at NGA Skyspace
Support my work by buying this artwork as a postcard, greeting card or signed and numbered art print from my online store.
Visit the Crimson rosellas at NGA Skyspace product range category, or use the following links for these items on my web store: