Rainbow-crested cockatoo: a drawing
Rainbow-crested cockatoo: a drawing
October 2020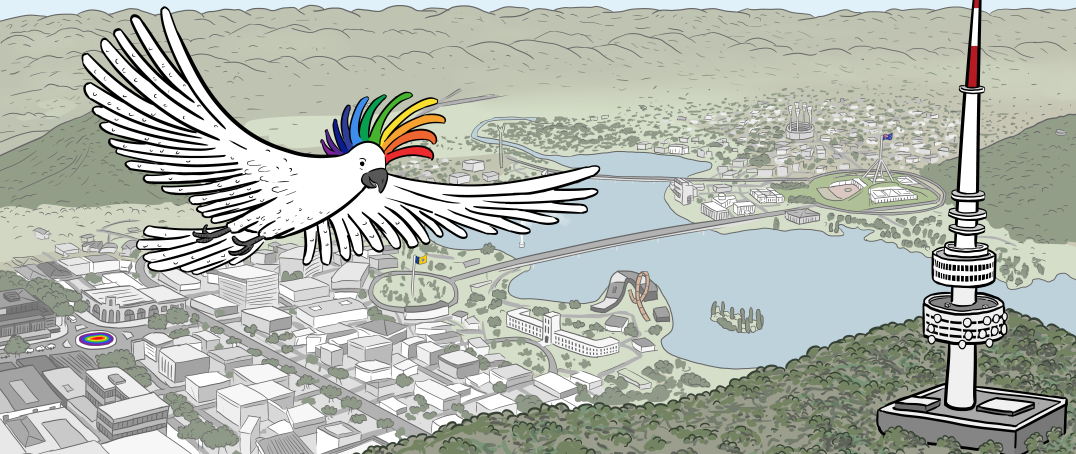 I drew a detailed illustration of a rainbow-crested cockatoo flying above a cartoon aerial view of the city of Canberra, Australia. Although the sulphur-crested cockatoo is an iconic Australian bird, I thought a rainbow-crested cockatoo would be an appropriate mascot for the LGBTQI+ podcast A Community in Isolation who commissioned me to draw the illustration. (See my other blog post detailing the experience of creating this commissioned artwork.)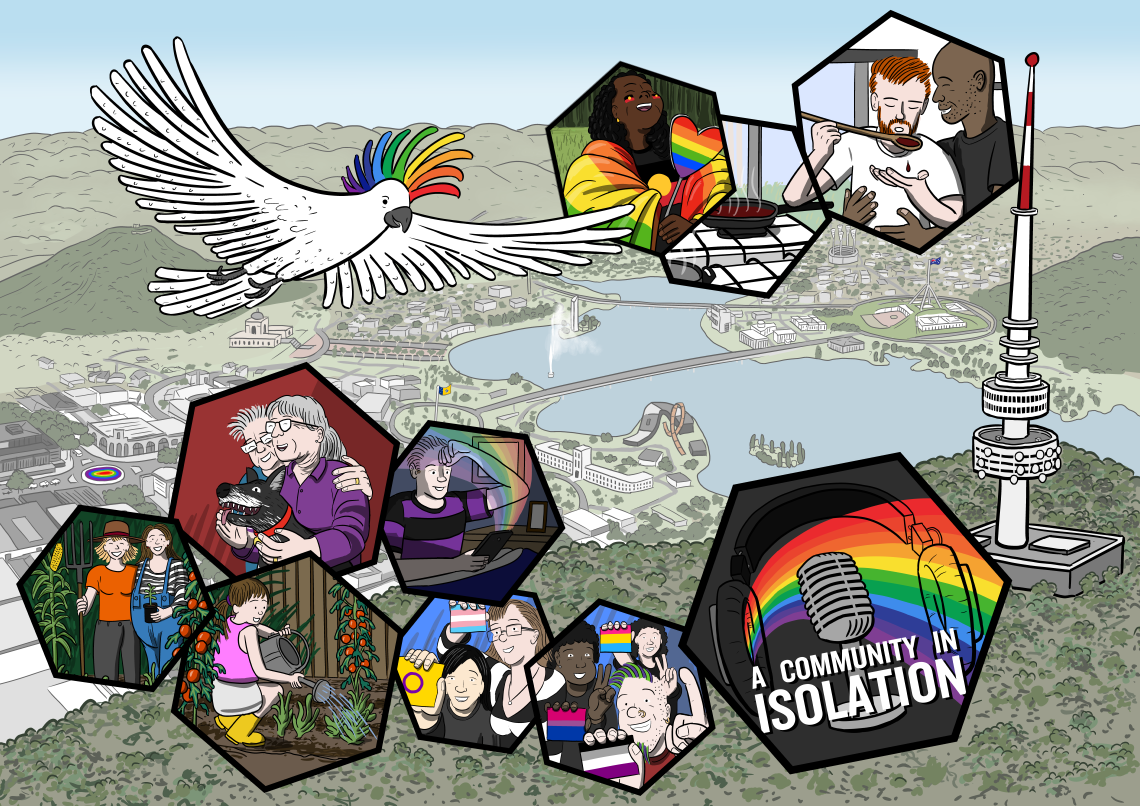 Above is the final version of the artwork
Below are other versions of the artwork, with different aspects of the illustration turned off or on.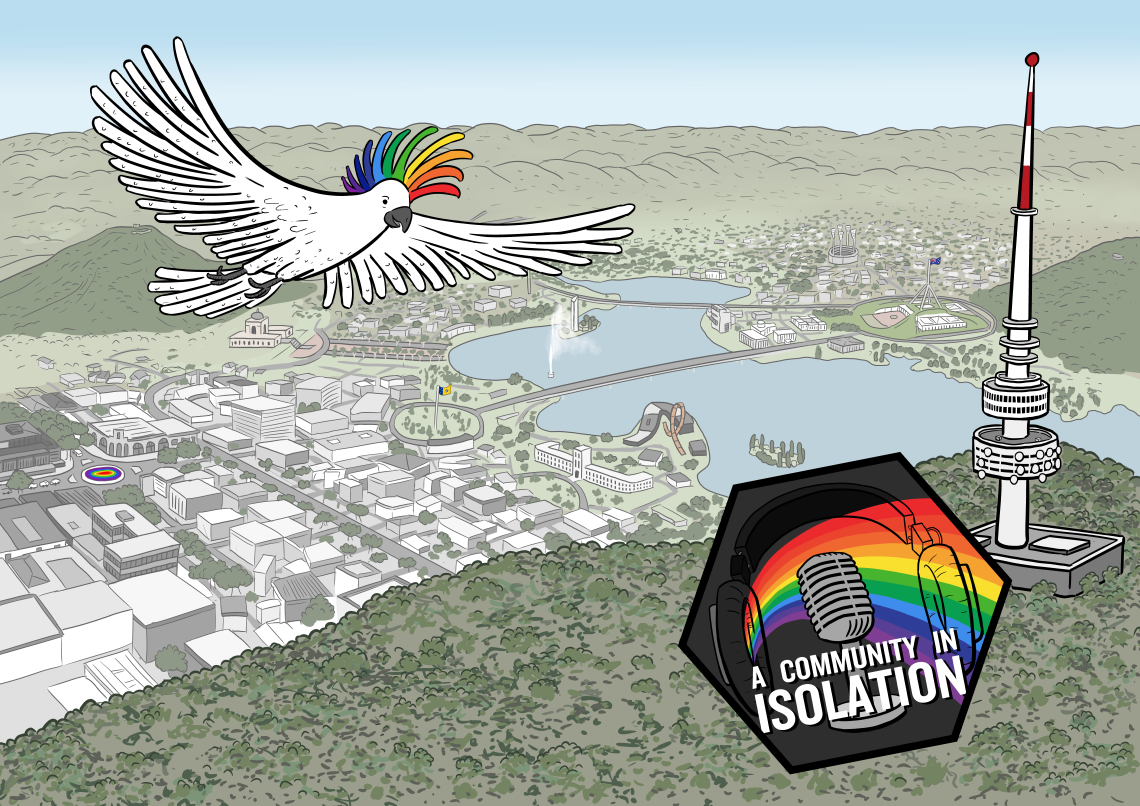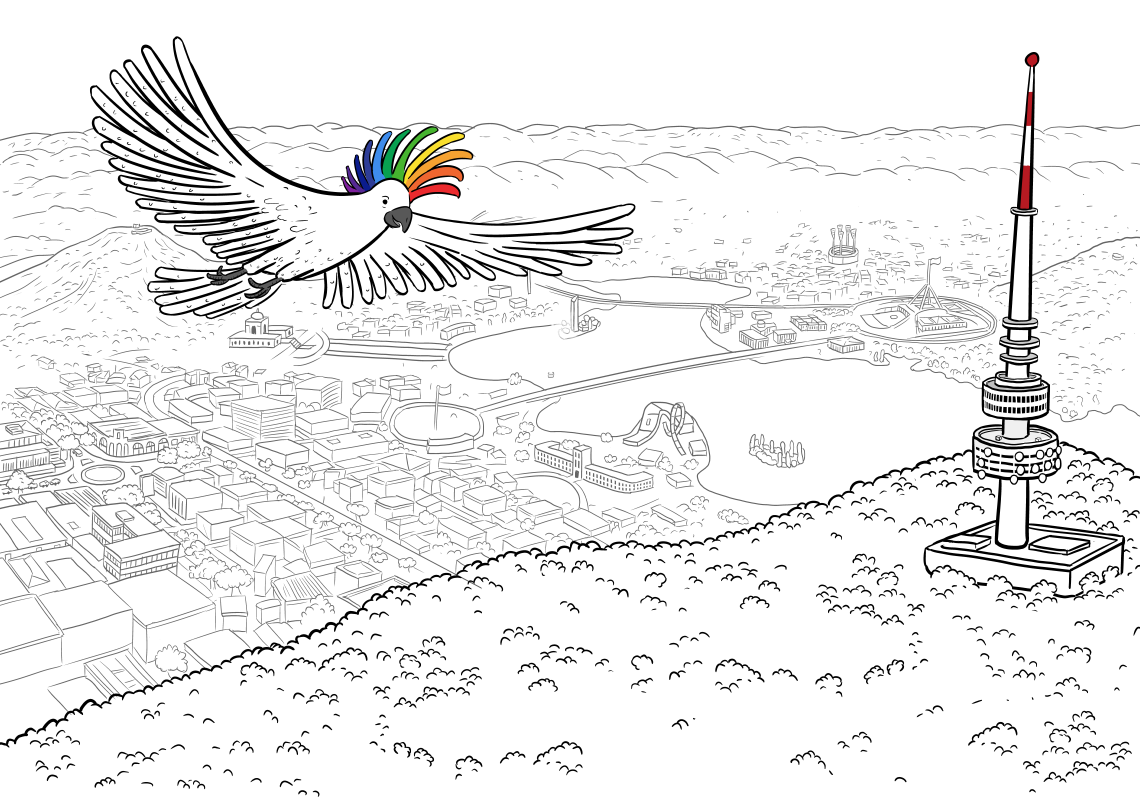 Rainbow-crested cockatoo: an original idea?
I drew the cockatoo quickly, as a fairly late addition to the aerial scene of Canberra that I had already composed. The main purpose was a top-left element as a counterweight to the elements in the bottom-right of the scene.
After drawing the cockatoo into the scene, I backtracked to see whether anyone else had already drawn a 'rainbow-crested cockatoo'. The idea seemed too good to be unique. Surely this idea had already been done to death by other illustrators, right?
To my surprise, this did not seem to be an idea that anyone else had developed to any great extent. After researching the idea via image search engines, I could only find two obscure artists [1 2] who had ever published an illustration of a rainbow-crested cockatoo. That was pretty amazing to me that such an idea wasn't being capitalised on!
Buy a rainbow-crested cockatoo art print
You can buy prints of the rainbow-crested cockatoo illustration via online art retailer Creative CBR. Prices range from $45 for an unframed A4 print, through to options for framed A2 prints. See all of the options on their website. All prints are on high-quality archival paper. Visit the Creative CBR website to order a print.