Galahs at the Canberra Balloon Spectacular
Galahs at the Canberra Balloon Spectacular
November 2022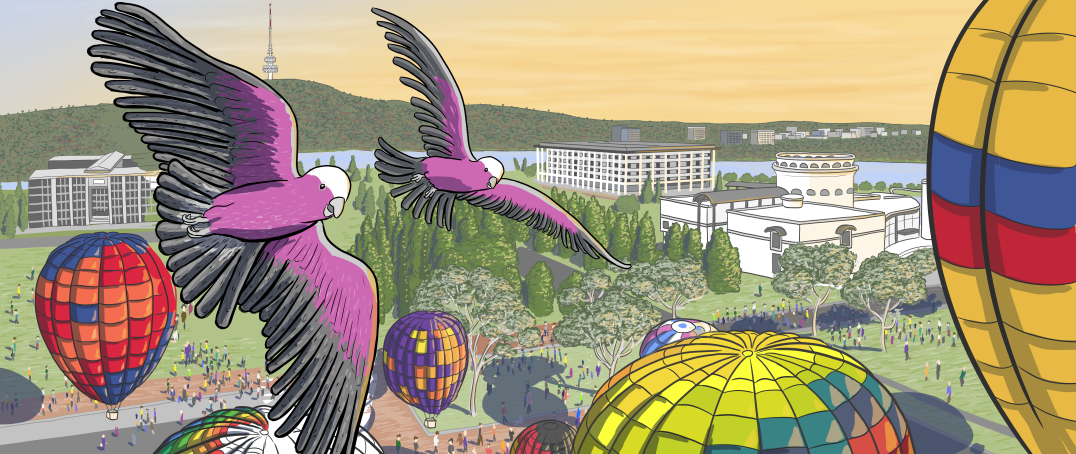 Next in my Canberra Birds artwork series: Galahs at the Canberra Balloon Spectacular. A colourful pink galah flies high over the hot air balloons in the Canberra parliamentary triangle in the morning sunlight.
Image detail: Galah at the Canberra Balloon Spectacular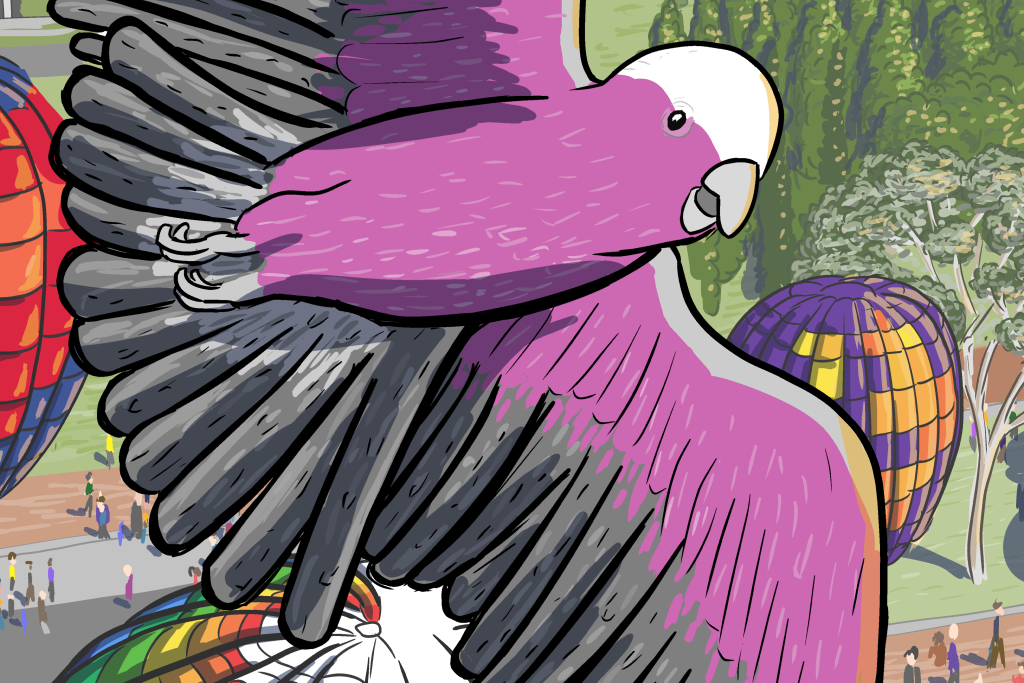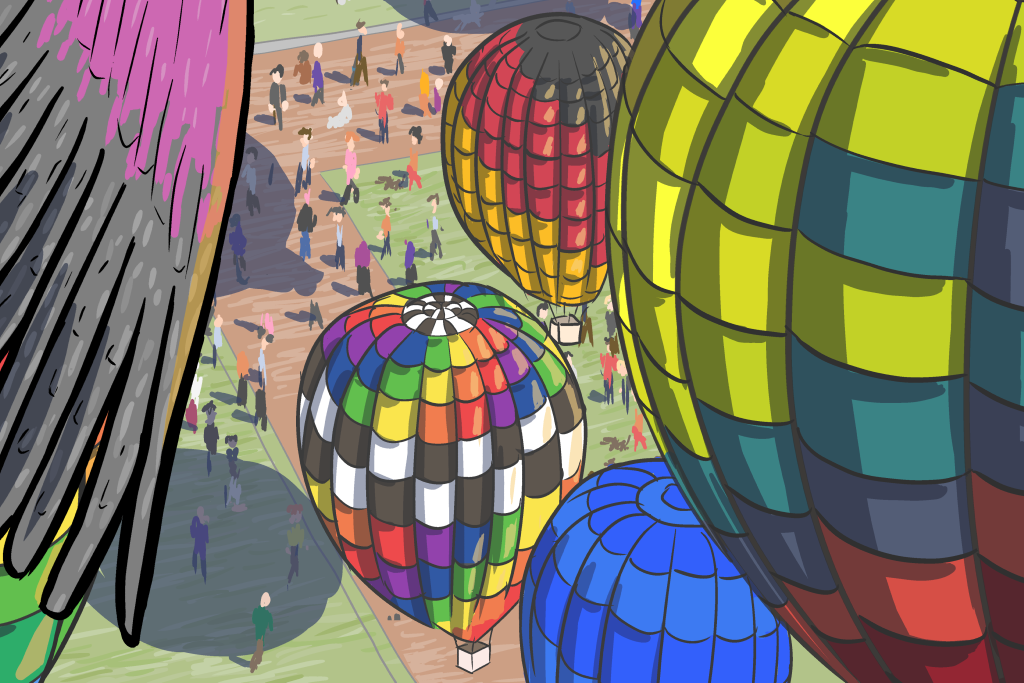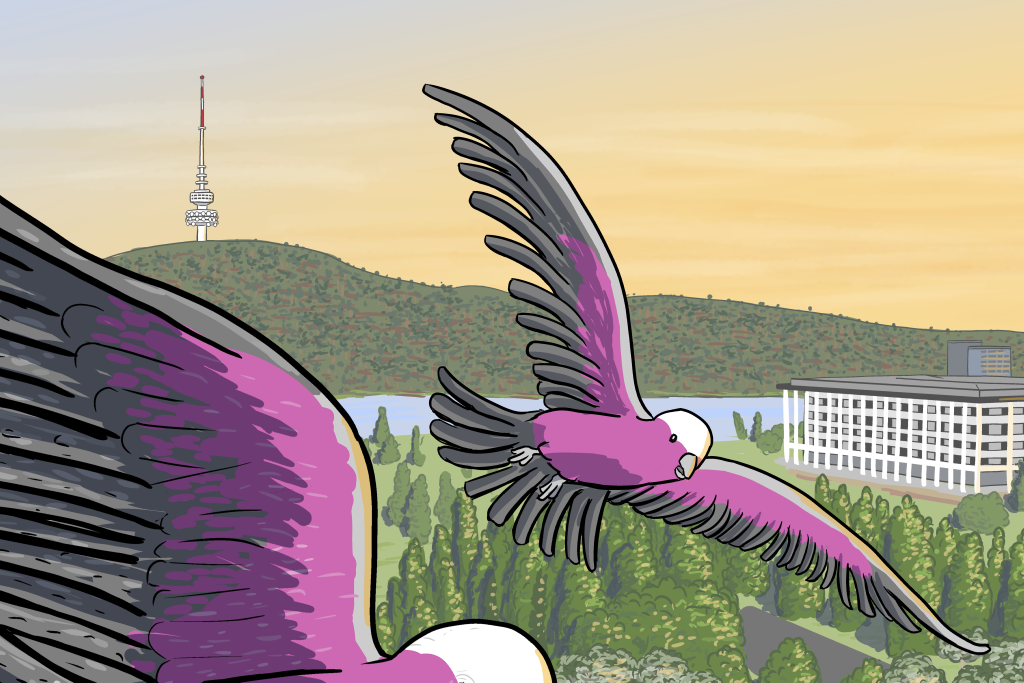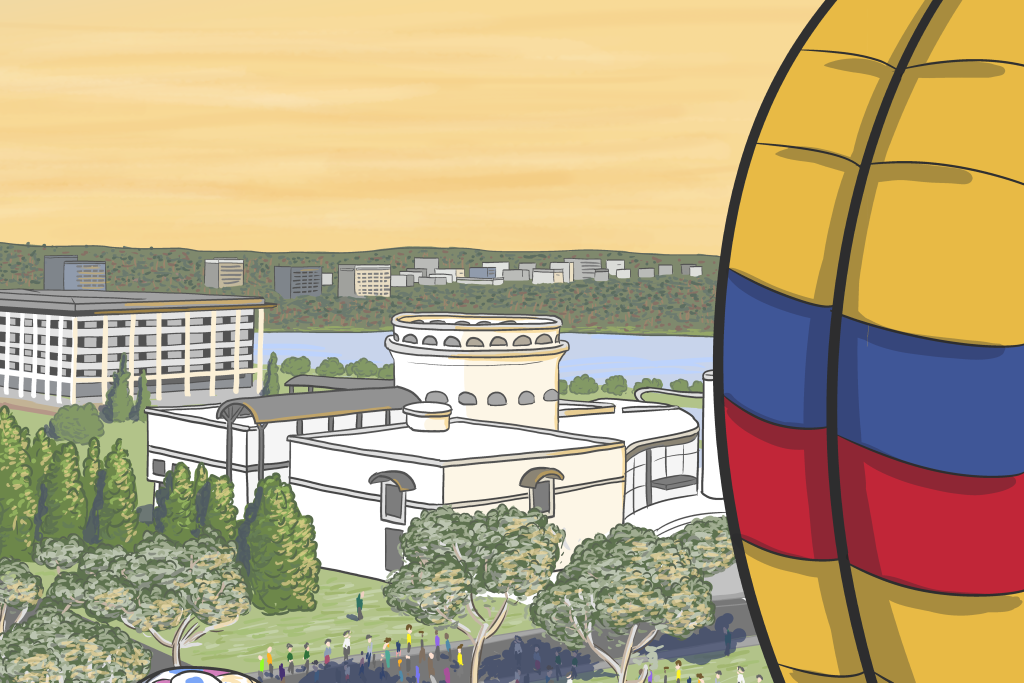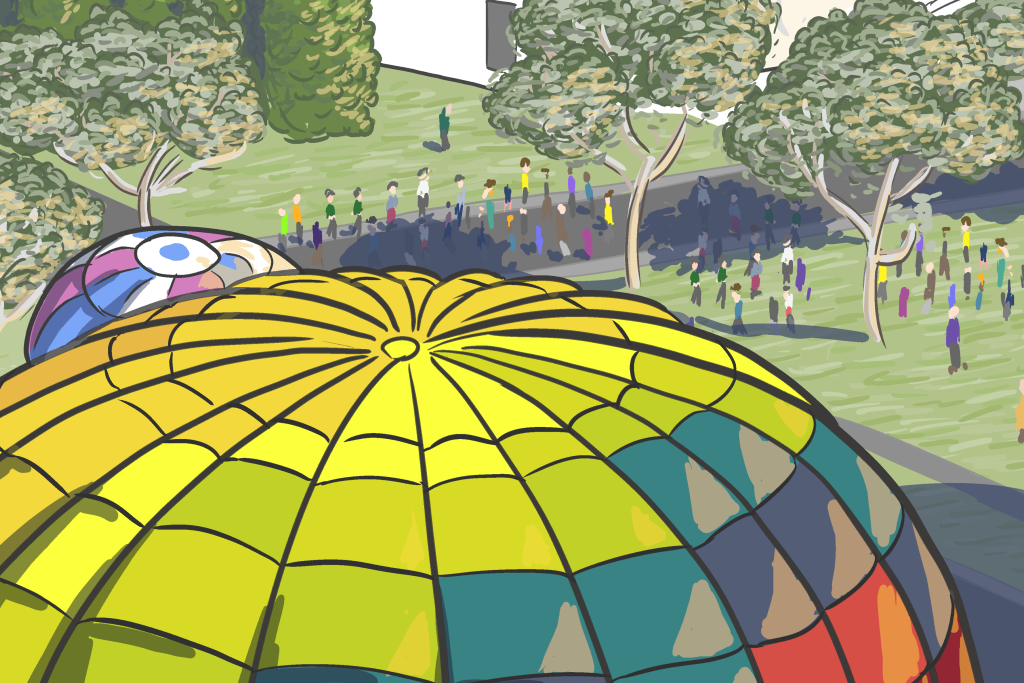 The bird: Galah
The galah is a member of the cockatoo family. With a distinctive pink and grey colour scheme, galahs are a well-known icon of Australia. In the 2021 annual Aussie Backyard Bird Count, galahs were the #8 most-sighted species from participants in the ACT. From participants across Australia, the galah was the #5 most-sighted species.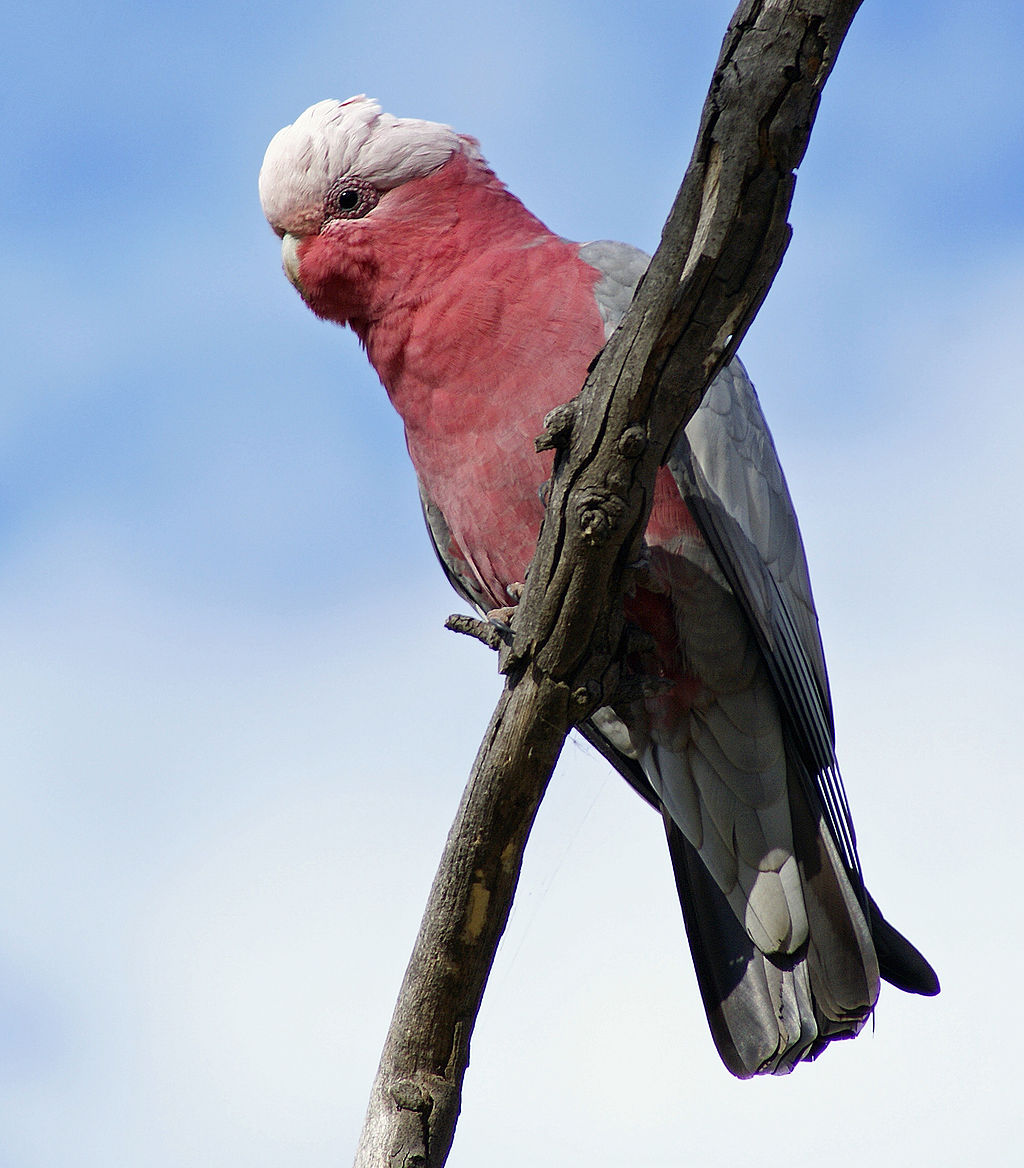 Image: Eolophus roseicapilla – Wamboin, NSW by David Cook Wildlife Photography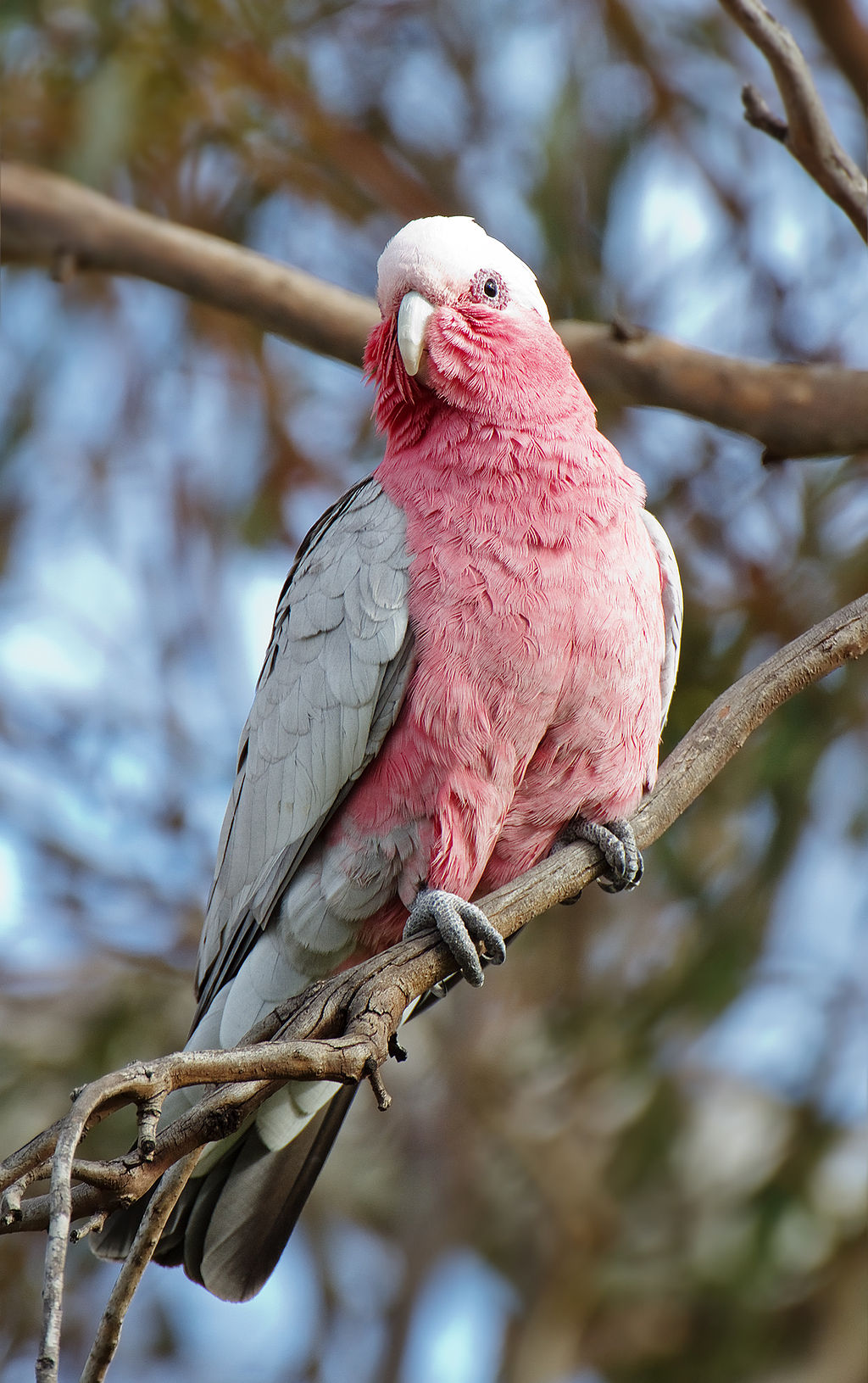 Image: Galah (Eolophus roseicapilla), Male, Austin's Ferry, Tasmania by JJ Harrison
Galahs have relatively quiet, chirpy calls; unlike the loud and raucous calls of their noisy cousins the sulphur-crested cockatoos.
The location: the Canberra Balloon Spectacular
The Canberra Balloon Spectacular is an annual event that is held for a week surrounding the Canberra Day public holiday in early March. Locals get up early and head to the Parliamentary Triangle, to see dozens of colourful hot air balloons launching up into the sky.
I've been to this event multiple times in the past, and have even shot a few photos and videos of me, with the balloons as a colourful backdrop (see below).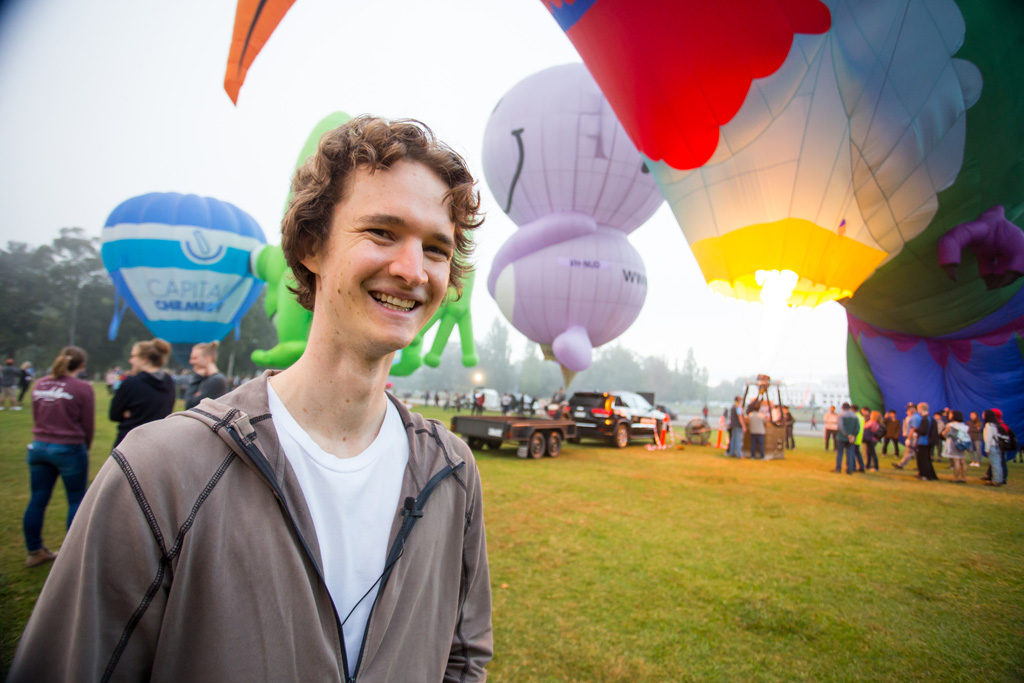 Postcards, greeting cards, art prints
Support my work by buying this artwork as a postcard, greeting card or signed and numbered art print from my online store.
Visit the Galahs at Canberra Balloon Spectacular product range category, or use the following links for these items on my web store: