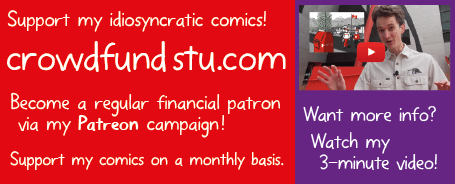 Comic about a classic experiment into drug addiction science: Rat Park. Would rats choose to take drugs if given a stimulating environment and company? More information:
• The making of Rat Park: extra information about the real-life experiments. Includes my reference list.
• Information about Bruce Alexander's post-Rat Park research
• My Drug Period: my lessons learnt from War on Drugs & Rat Park.
• 10,000 / 1,500 / 15: Breaking the Silence on Responsible Drug Use: my personal experiences with responsible drug use.