Quick tour of new desk and office
Quick tour of new desk and office
December 2016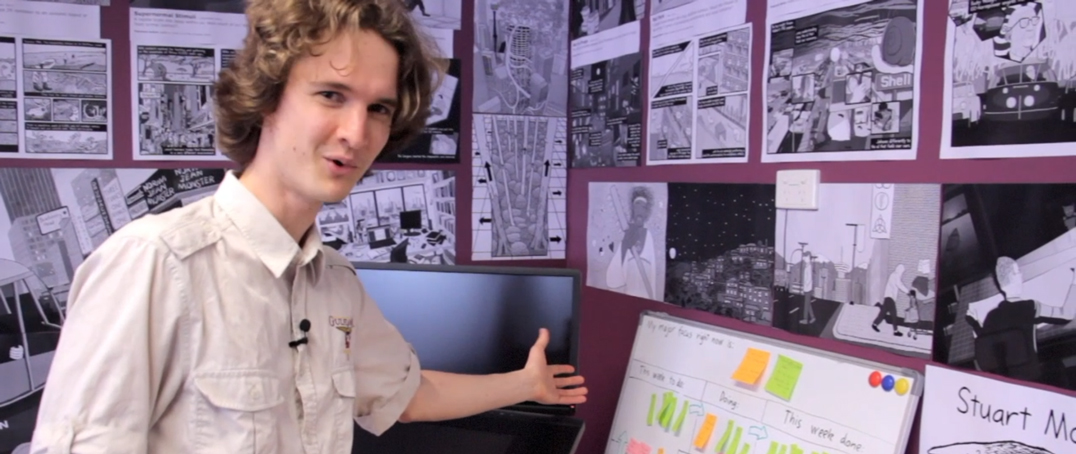 Merry Christmas! I thought I'd conclude the year with a quick message about my plans for 2017, as well as a tour of my new office.
In September 2016 I moved to a coworking office, so this video gives a quick tour of my desk, as well as how I've decorated the space with prints of my work.
I'll let the video do the talking for me.
See you in 2017! Keep an eye out for Energy Slaves, and four short new comics, to be released soon into the new year.