Rat Park crowdfunding rewards: printed comics have been dispatched
Rat Park crowdfunding rewards: printed comics have been dispatched
May 2013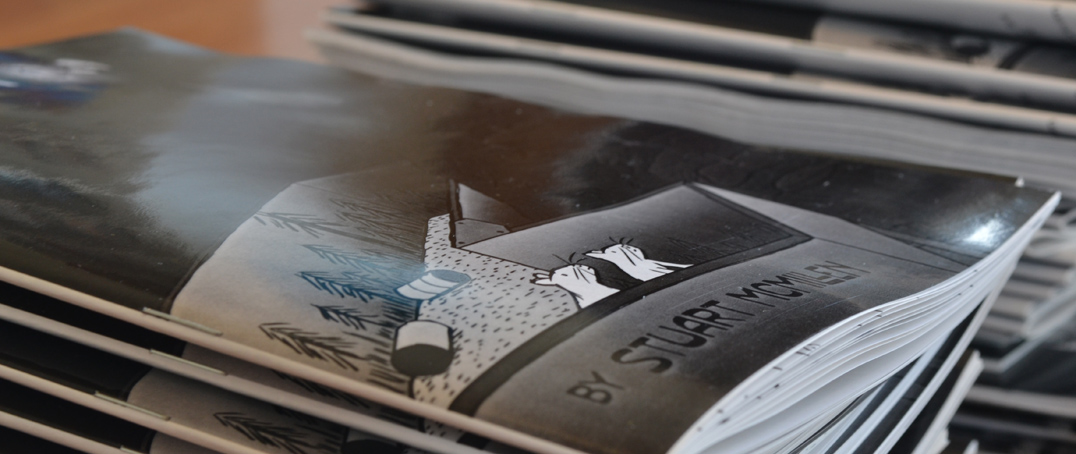 Some good news: the War on Drugs and Rat Park printed comics were delivered to me on 16 May.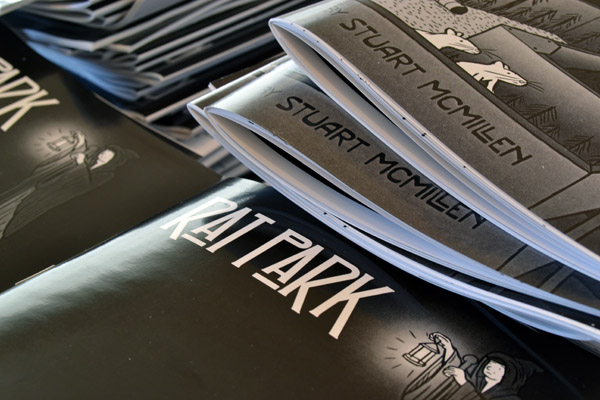 Although I love the mass-accessibility that web-published comics offer, there is something extra satisfying about holding my own work in print. It felt like a new experience reading Rat Park from start to finish in book format. This despite the fact I had read the same story on my website earlier that day!
Somehow, the project felt a little more substantial as a 40 page comic. The books are a physical embodiment of my writing and drawing time, which topped 310 hours (plus many hours reading reference books, writing accompanying blog posts, organising printing, stuffing envelopes, etc).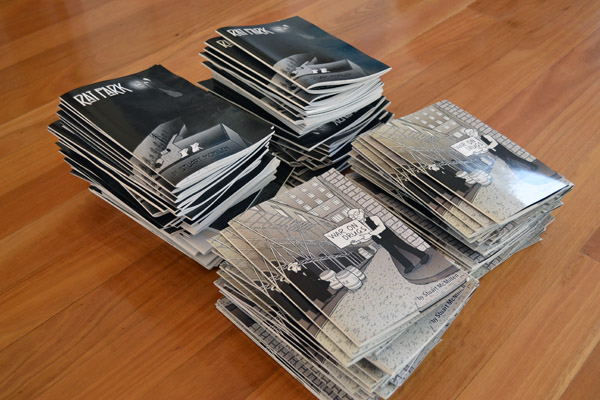 These piles of comics were acted upon by the forces of entropy and dispersion (also Australia Post) to find their way to the homes of my crowdfunding supporters.
As soon as the comics arrived, I spent the afternoon stuffing envelopes. The international supporters' parcels were posted on 16 May, and I posted the Australian supporters' rewards on 27 May. That way everyone in the world gets to read the comic at the same time (give or take).
Stay tuned for Rat Park's website launch this 29 May. It will be accompanied by a series of four blog posts which explain 'behind the scenes' information about the creation of the comic.