Launching: my Patreon campaign
Launching: my Patreon campaign
May 2015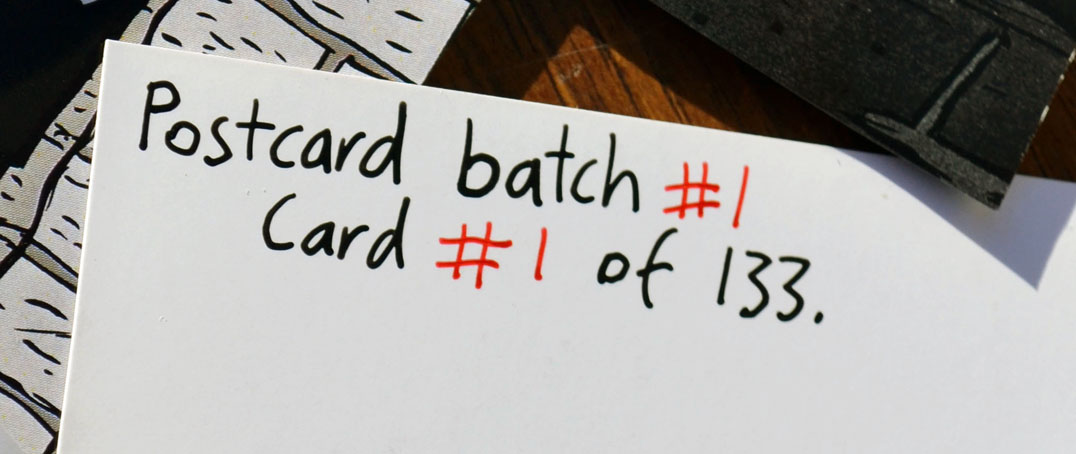 Today I am launching an innovative recurring crowdfunding campaign, through the website Patreon.com.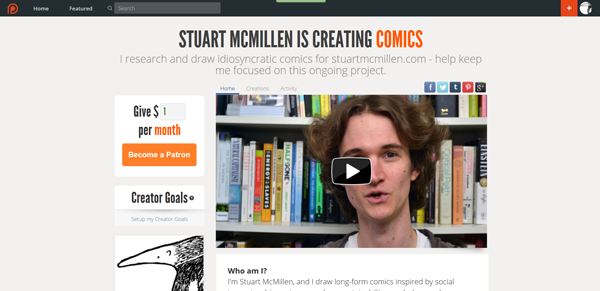 Be rewarded for supporting my art
Patreon is a crowdfunding model based around recurring monthly payments.
This is great for me, because I can plan my finances around this dependable income.
This is great for you, because you can subscribe to exclusive, limited edition rewards.
In other words, Patreon is not merely a donation. I aim to provide genuinely valuable rewards to my supporters.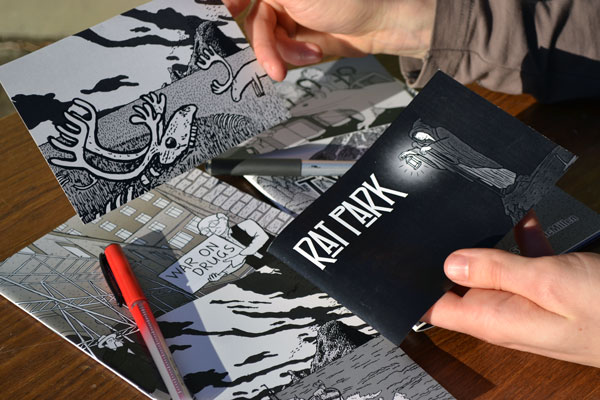 Handwritten postcards!
The reward that I am most excited about is the handwritten postcard featuring my artwork.
Every quarter, I will send my $10/month subscribers a postcard featuring my distinctive comic art. Very often this will include sneaky previews of artwork from my unpublished, upcoming comics.
This will not be a blank postcard! I will hand-write you a message, and attach a lovely Australian postage stamp.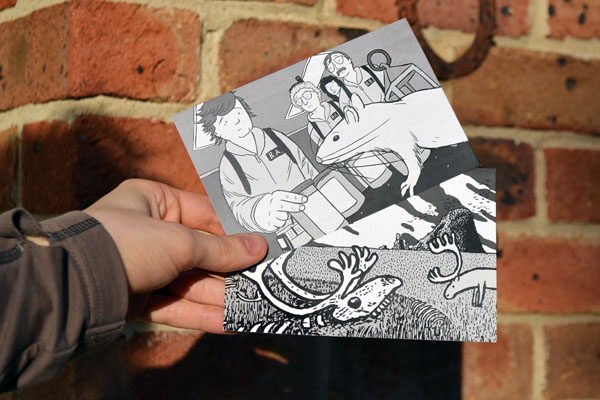 An ongoing penpal. A new card every season!
This postcard project is one that I intend to continue for many years.
Imagine the sentimental value that these postcards will accumulate with time.
After 5 years, you will have a stack of 20 postcards, all featuring different artwork.
Your postal address may change as the years go by, but my habit of sending you these postcards will not stop.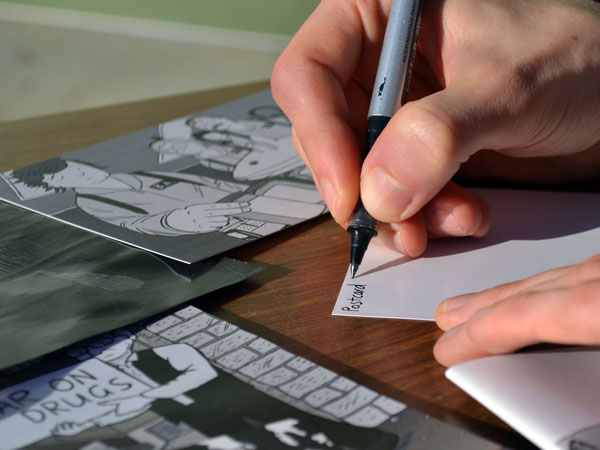 Now is your only chance to collect the whole set.
I will make these postcards true collectors' items.
I will only print the exact quantity of postcards needed for my subscribers at that point in time.
Also, I will hand-number each postcard, featuring the batch number, as well as which subscriber number you are within that batch.

The only way that you will ever collect a complete set of postcards, featuring batch #1, is if you subscribe before 1 June 2015.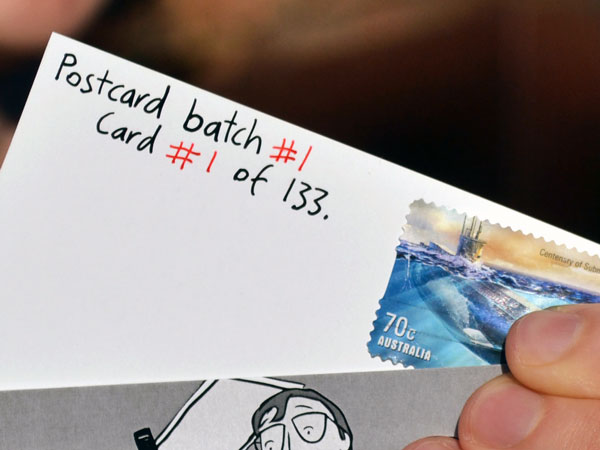 You might as well do it, right?
If you subscribe from Postcard #1, you can always later cancel your subscription if something changes.
But if you don't subscribe now, the moment will be lost forever!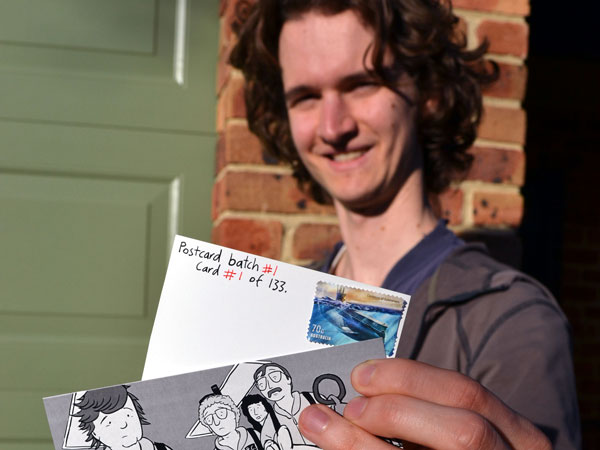 The perfect way to repay me for my comics
Perhaps you have enjoyed my previous comics like Rat Park, War on Drugs, Supernormal Stimuli or Peak Oil?
Becoming my Patreon supporter is the perfect way to pay me back, as well the perfect way to pay it forward for your future stuartmcmillen.com reading experiences.
Your chance to become a "patron of the arts"
Finally, if you become my monthly suppoter via Patreon.com, you can amaze your friends by calling yourself a "patron of the arts".
My comics may be sciencey, cartoony art, but they are art nonetheless.
Please become my patron and support my comics.