One Punch Can Kill
One Punch Can Kill
June 2010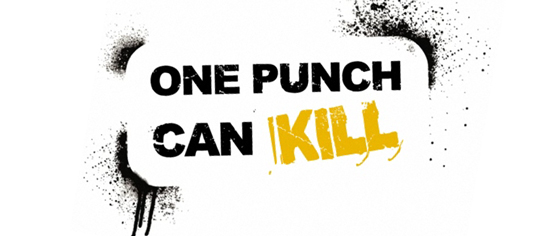 About a month ago I was approached by the folks at Joesphmark to do some commissioned cartoon art for a campaign they were working on. The work was for Queensland Police's One Punch Can Kill campaign, which aims to persuade young men to think twice about getting into fights and using senseless violence.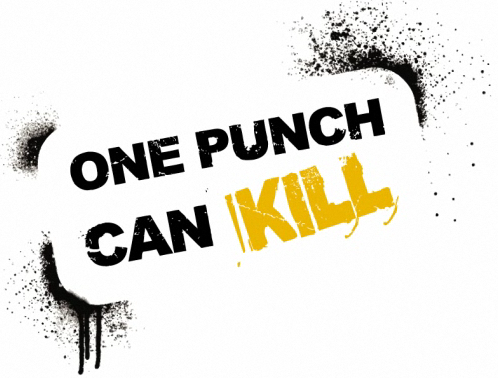 As it turned out, the cartoon work wasn't directly connected with the One Punch Can Kill message, but was relating to a competition that the police are running to help disperse their message. The police are inviting young people to create videos, songs, graphics and short stories about the One Punch Can Kill message. The role of our cartoon animations was to get the ball rolling by giving entrants ideas about the power of film, music, pictures and words.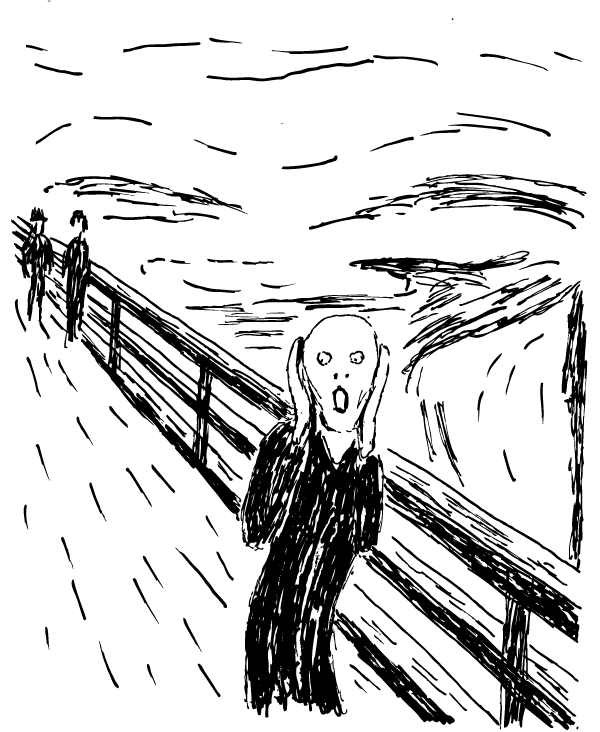 Eddie Munch's The Scream, Stuie style
You can check out the four ~30 second videos here. Note that I just provided the cartoons – the script, animation and narration were done by the other guys at Josephmark. It was a good experience working with JM – I was impressed by their individual talents as well as the overall vibe of their office. I look set to continue my relationship with them, as we are currently working on an animation collaboration. I don't want to reveal too much about it right now, but the project will be social/environmental commentary in the vein of Part of Nature from last year. Hopefully a interesting side-project for us both to work on between our other jobs.
Below are stills of The Bride from Kill Bill that didn't make the final cut of One Punch Can Kill due to the sword imagery.