'Green Maze' cartoon #1
'Green Maze' cartoon #1
April 2010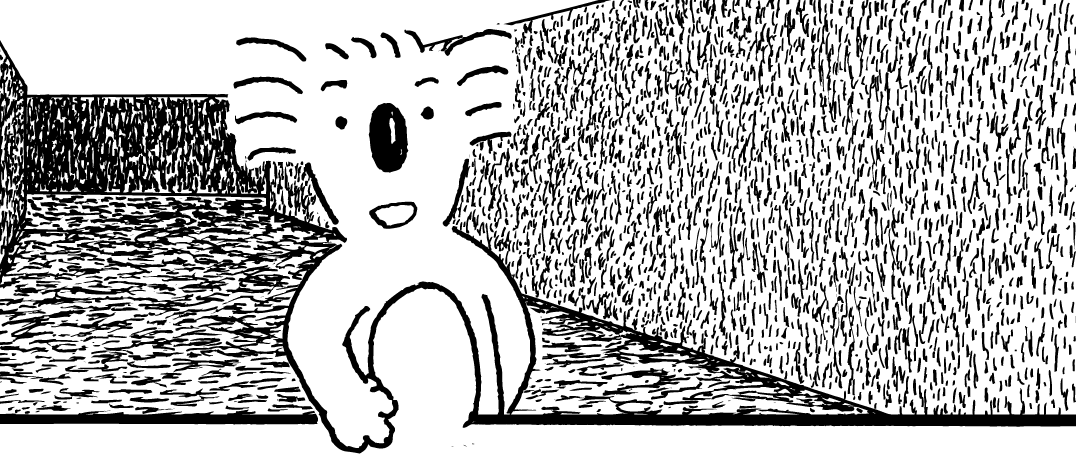 Late last year I got involved with the Brisbane-based sustainability consultancy FWR Group after their Managing-Director Mike Duggan liked the look of my early sustainability-related cartoons. He wondered if I'd be interested creating a cartoon specifically for FWR group – a sort of 'unique marketing strategy' to better position the FWR brand with their target audience. Music to my ears – I agreed to the offer!

Mike offered some few suggestions as to the themes of the cartoon, but mainly left me to my own devices. My Recombinant Records cartoons from the second-half of 2009 had moved away from the original idea of having a 'cartoon Stuart' narrating readers through the topic of interest. However, I was keen to return to the idea of a central character for the FWR strips. After some discussion, we settled on an anthropomorphic koala.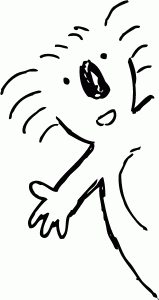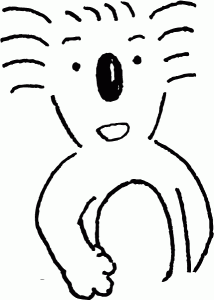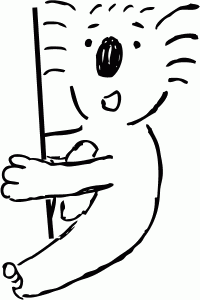 Our first FWR 'Green Maze' cartoon was finished in early March, and was uploaded to the FWR webpage yesterday. My inspiration for the script can from a fairly unlikely source: former Talking Heads singer David Byrne. Turns out that David is a keen cyclist, and has a few thoughts on the topic of sustainability, and urban design. From page 275 of David's 2009 book 'Bicycle Diaries':
It's unsustainable. Unsustainable means that eventually the behavior will inevitably be changed or modified, either thoughtfully and voluntarily, or as a result of tragic consequences. Either way it will not go on as it is for very much longer.
That quote really struck me as being at the heart of the struggles of the environmental sustainability movement. It really is the reason why I do what I do and also, I believe, the reason why the FWR Group guys are in their line of business. Here's a link to the finished cartoon: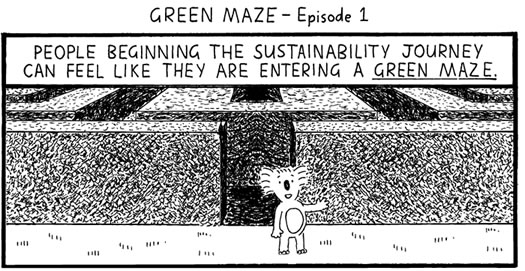 (mirror on my server)