Blankets by Craig Thompson
Blankets by Craig Thompson
January 2012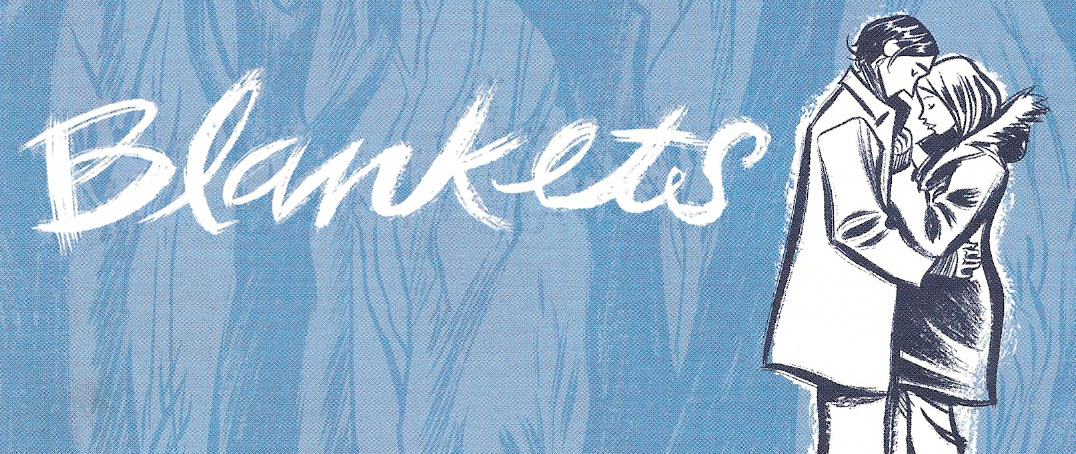 This is the first in a two-part series about my favourite books from the last two years. Ishmael by Daniel Quinn is the other post in the series.
These are not books which were written in 2010 and 2011. Rather, they are books which I discovered in those years.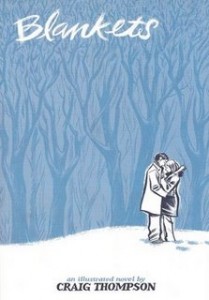 Favourite book of 2010: Blankets by Craig Thompson (released 2003)
Much has been written about this awesome graphic novel, and I want to add my voice to the chorus. A 582+ page lump of paper, Blankets was mediculously crafted over a period of years, as the writer-illustrator Thompson worked day jobs to make ends meet.
The book is an autobiographical story which tells Thompson's experiences growing up in small-town Wisconsin in a religious family. Craig finds love for the first time at a Christian holiday camp – a love soon to be tested by the interstate distance that separates his new flame's home from his own.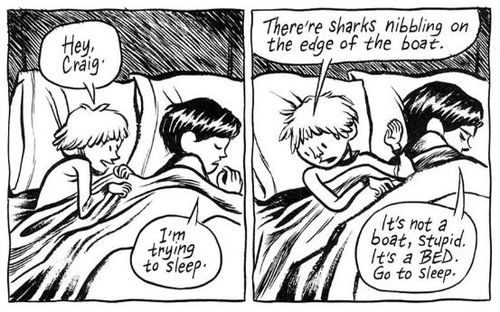 Blankets' title comes from a recurring motif of the book. Firstly from the childhood scenes in the book where Craig is shown sleeping in the same bed as his brother (with all the associated hijincks that come with kids sharing a bedroom). The experience of sharing a bed again arises when the teenaged Craig first stays over at his lover Raina's house.
Thompson's way of conveying the experience of falling asleep next to a partner for the first time is spot-on, with feelings conveyed both through the text and artwork. The images engage not only my sense of sight, but also touch, with his distinctive brush strokes. The story is perfectly told in comic format, with the medium bringing to the fore storytelling possibilities that would simply not be offered by alternatives such as film or literature.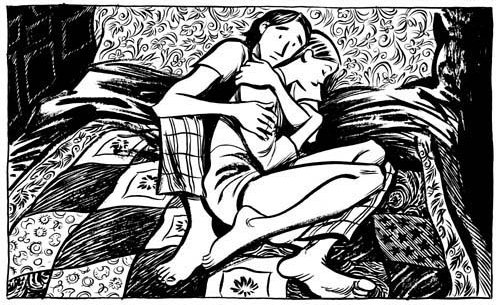 The book shines because of how much Craig Thompson opened himself up when writing the book. This must have been a hard thing to do, as the book is based on real events, and all characters are flawed to some extent. As well as exposing the sensitive parts of his own life, Thompson also presents less than flattering portrayals of his still-living parents. This extensive interview from the period after Blankets' release gives some insight into aspects of the book's creation and aftermath.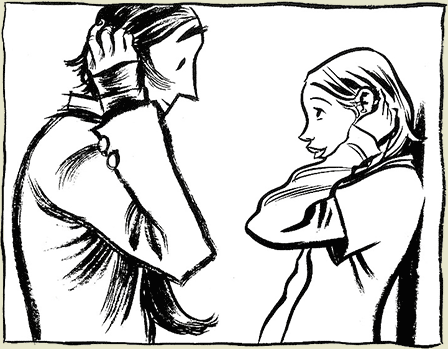 Criag Thompson's Blankets is a shining example of the excellent storytelling potential which comics have to offer. If I could ever create an epic work that comes close to matching Blankets, I would be a happy man. Do yourself a favour and check it out.
Buy Blankets paperback new / used or hardback new / used (aff).
Also: see me discuss Blankets by Craig Thompson in my video series Top 10 Essential Graphic Novels. Embedded below is my review of this book alone: