Ballot Box Comics 2017: winner and update
Ballot Box Comics 2017: winner and update
September 2017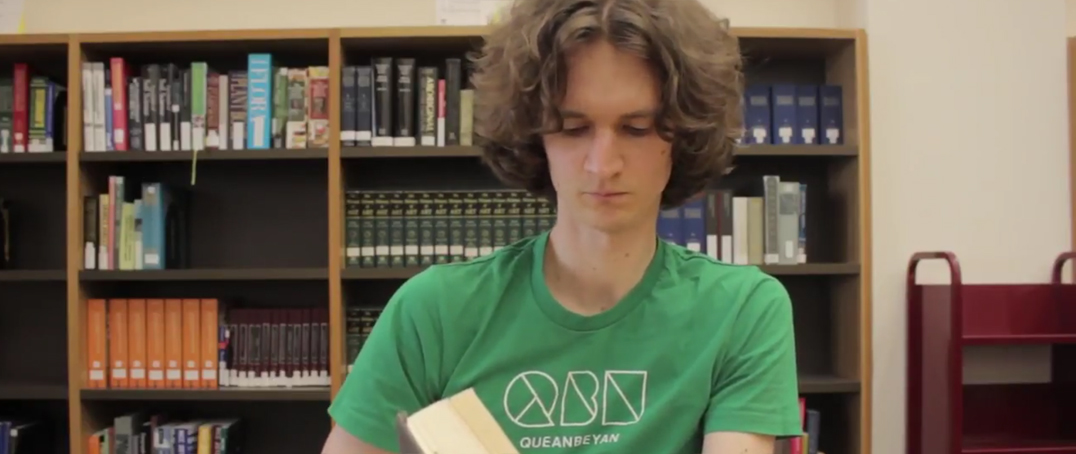 We have a winner! Notel is your Ballot Box Comics choice.
As I told you last month, I decided to involve my readers via the promotion Ballot Box Comics 2017. I asked you to vote on which comic idea you wanted me to draw, choosing from three options.
Voting has concluded in Ballot Box Comics. It was a close race, with just one vote separating the first and second-placed options.
The winning idea was Notel, about a town in Canada that did not get television reception until the 1970s.
I want to thank everyone who voted for the comic that they wanted me to draw next. Your support means so much to me. It is my crowdfunding supporters, and social media champions, who allow me to be a full-time cartoonist.
My comics are all written with my readers in mind, and it is great to have so many keen supporters. So, thank you. Here is my announcement video:
Cover art
The day after we shot our announcement, I brainstormed and drew the title page for the comic.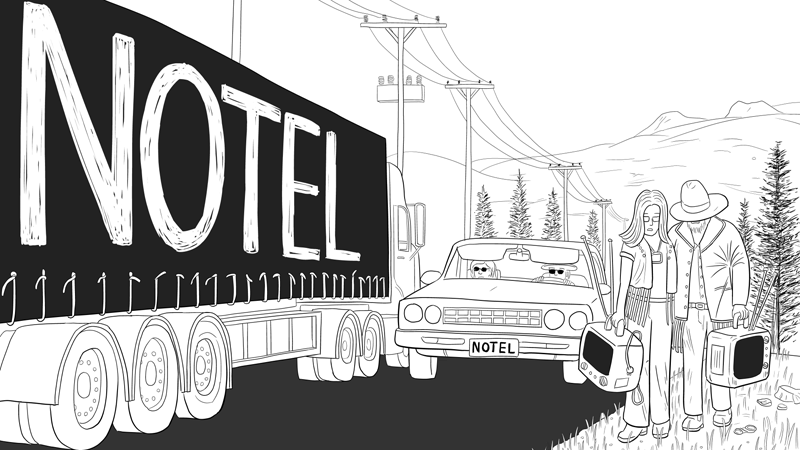 This was something relatively easy to do, as the first pages of my comics are often fairly unrelated to the actual storylines or artwork of the actual comic. Here is a time-lapse showing the elements of this image coming together: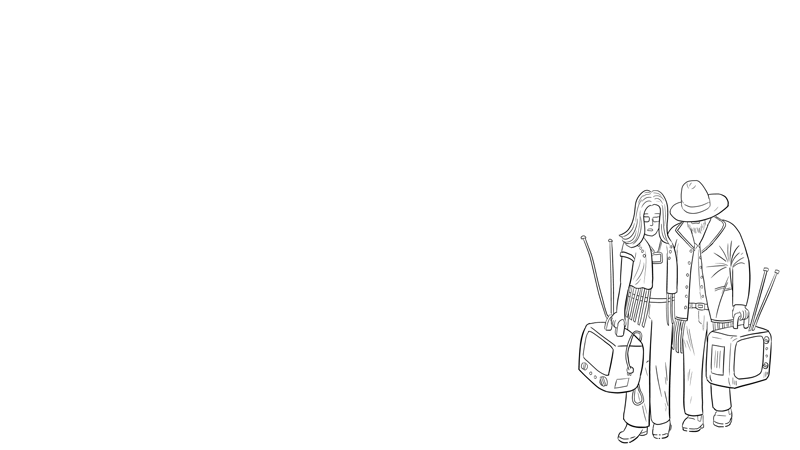 Beginning my research journey
Since finding out that the winner was Notel, I've begun my research and planning process. I dug deep into the rabbit hole of research, conceptualising and trying to generally understand the findings of this classic experiment into television's impact on a community.
I've had my nose deep in books for the last two weeks, learning all that I can from primary research ("The Impact of Television: A Natural Experiment in Three Communities"), as well as secondary research into television's societal role. I sifted through everything that I could find at the National Library of Australia, and have now moved to the next step: planning.
One of my interns has made a video cataloguing this research to really give you a taste of my process:
Back soon with more updates.