Australian white ibis at the National Carillon, Canberra
Australian white ibis at the National Carillon, Canberra
October 2022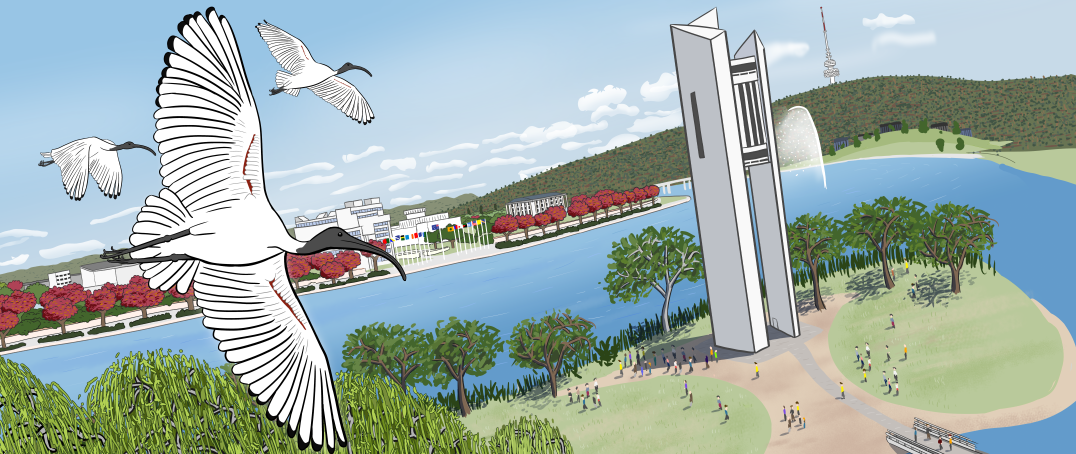 Next in my Canberra Birds artwork series: White Ibis at National Carillon. This is a drawing of a group of Australian white ibises flying near the National Carillon in Canberra.
Image detail: Australian White Ibis at the National Carillon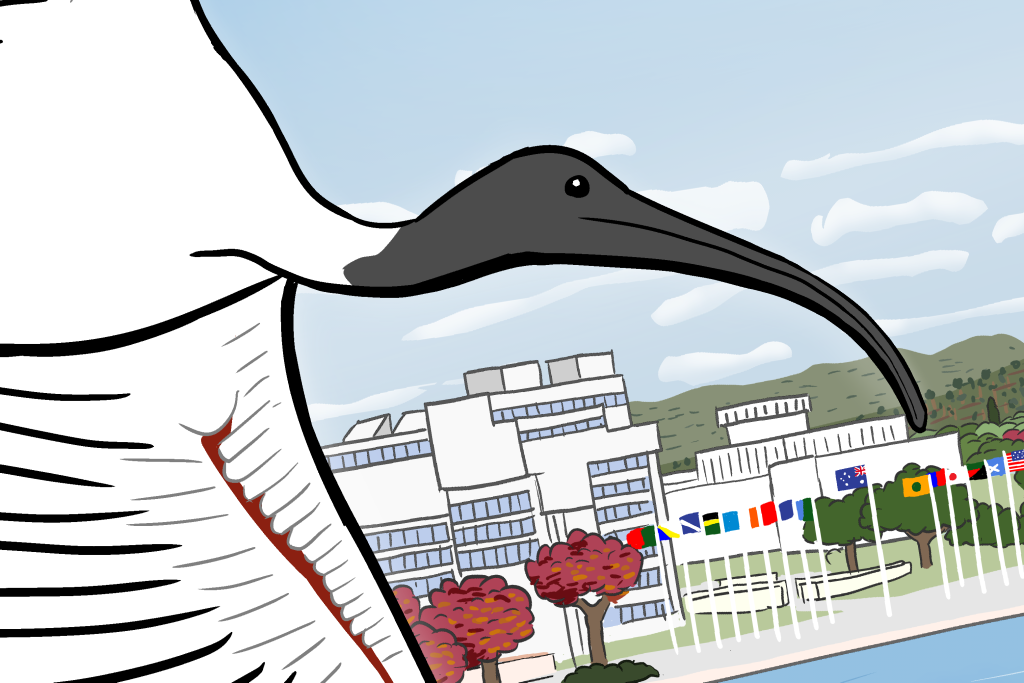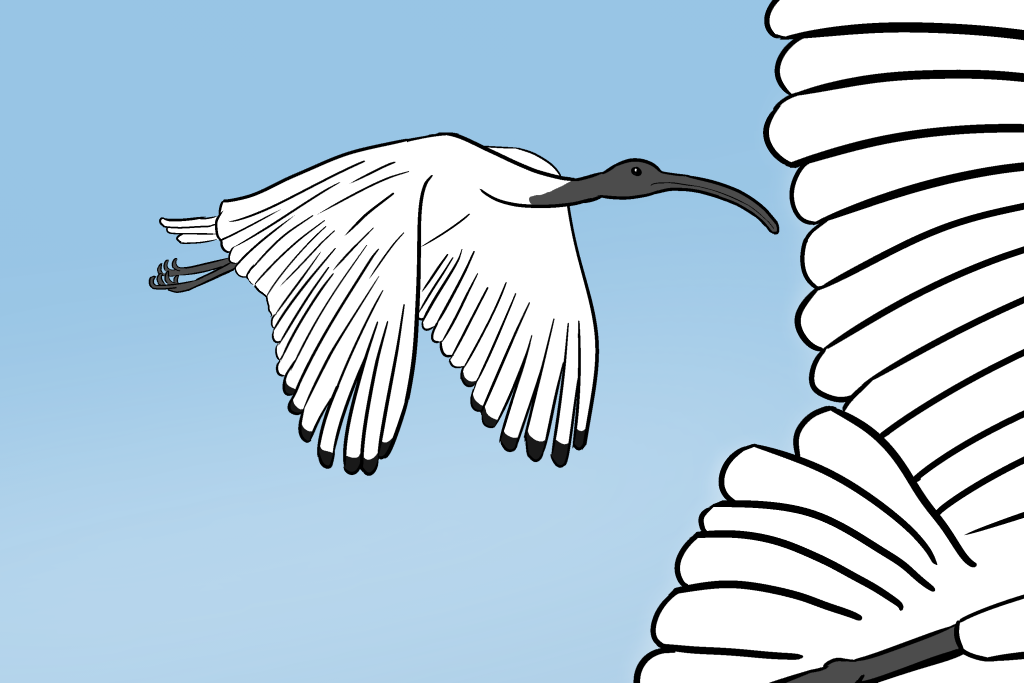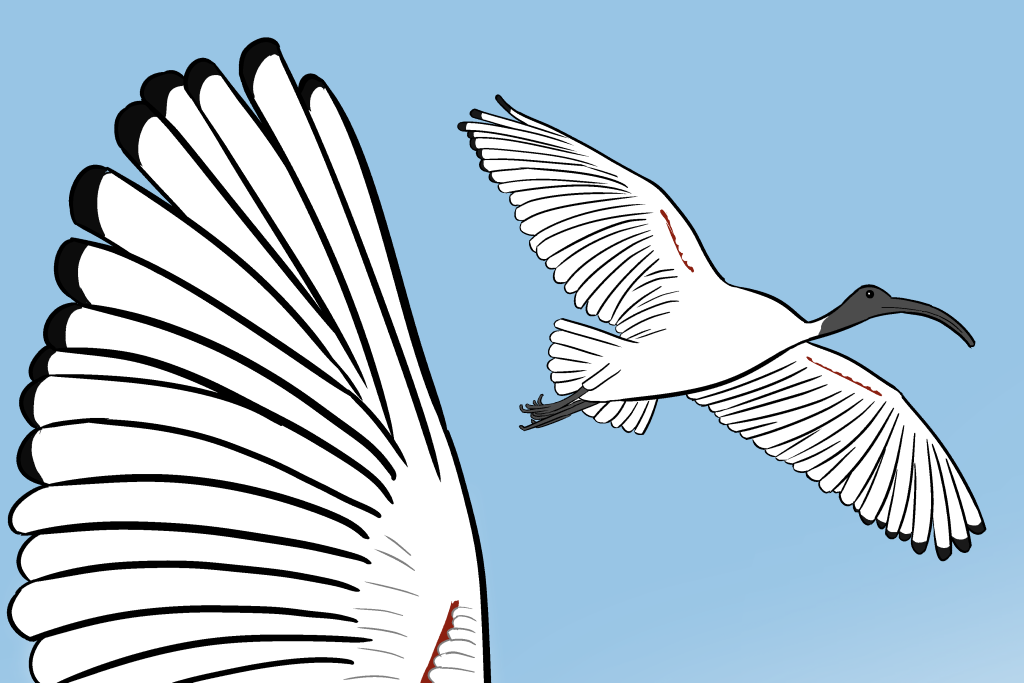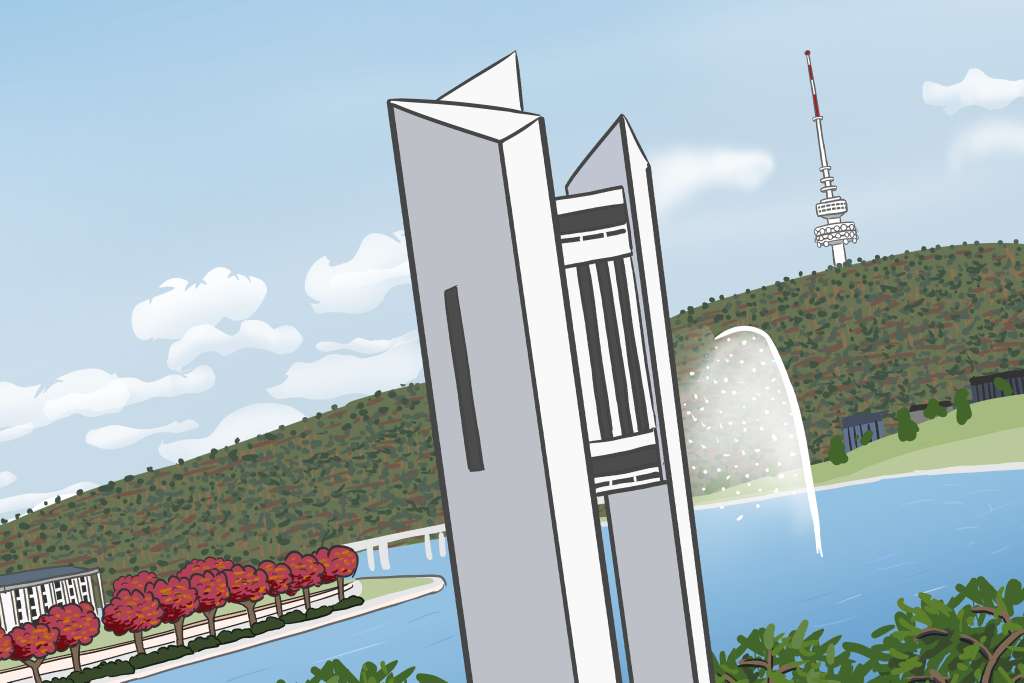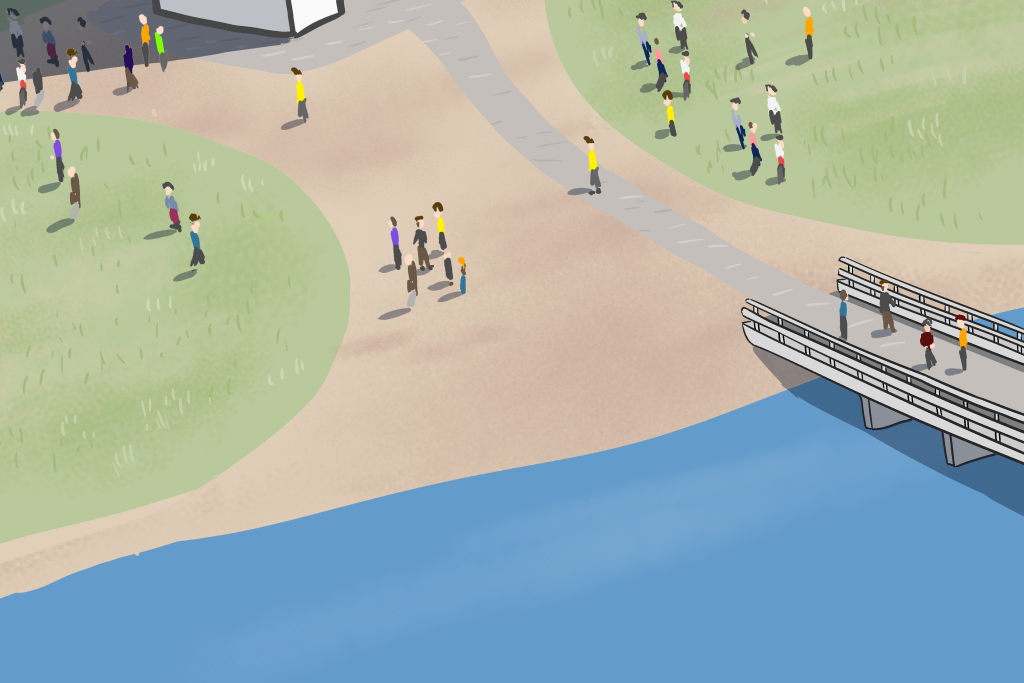 The bird: the Australian White Ibis
The Australian white ibis is a wading bird of the ibis family. Its black head has a long downcurved bill, which it uses to dig for food such as crayfish and mussels in the shallows of waterways.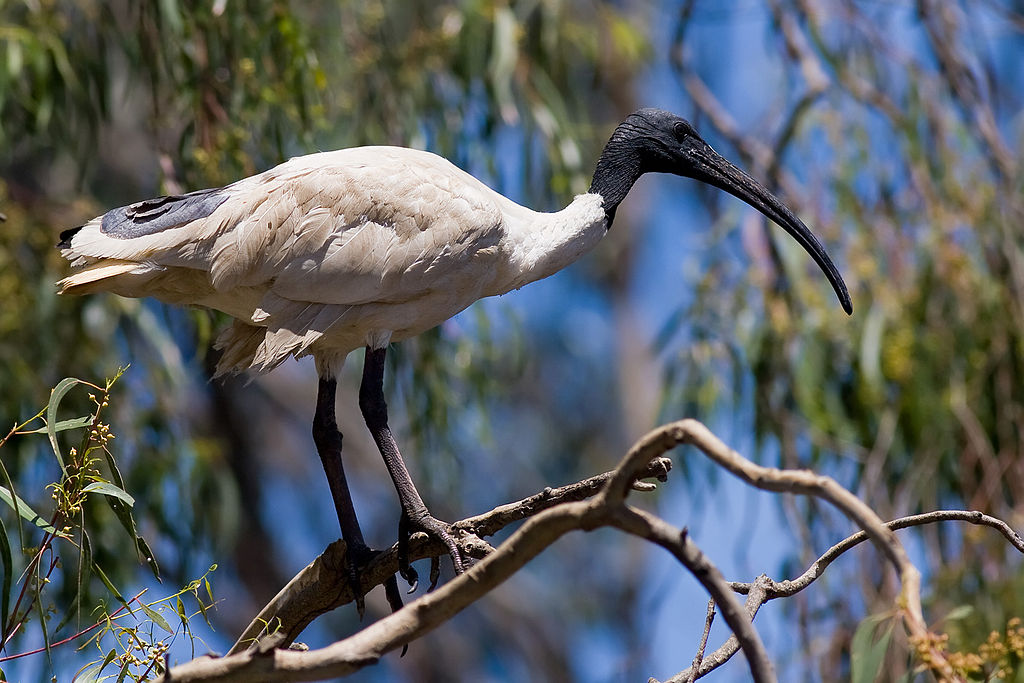 Image: Australian white ibis in tree by fir0002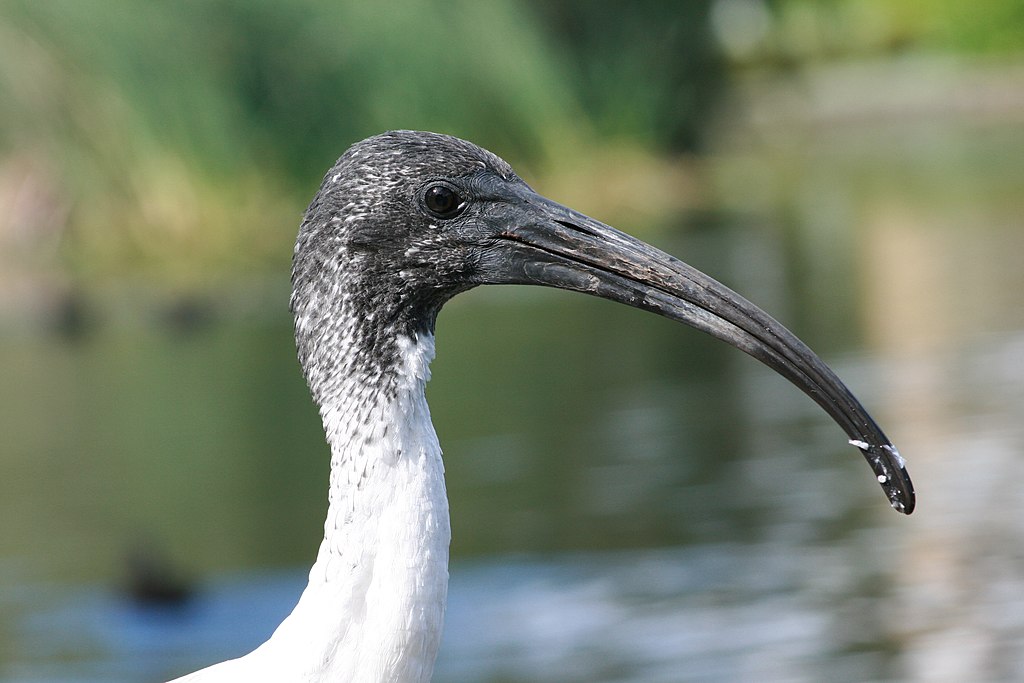 Image: Australian White Ibis head by Toby Hudson
In recent years, white ibises have been increasingly prominent in he urban areas of Australia. Since the mid-2010s, the species has been popularly nicknamed the "bin chicken", given ibises habits of sifting through rubbish bins. This photo journalism series shows the way that they scavenge for food in downtown Sydney – even snatching food from the hands of unsuspecting tourists.
I've long admired how brazen they are at stealing food, undeterred by the presence of humans.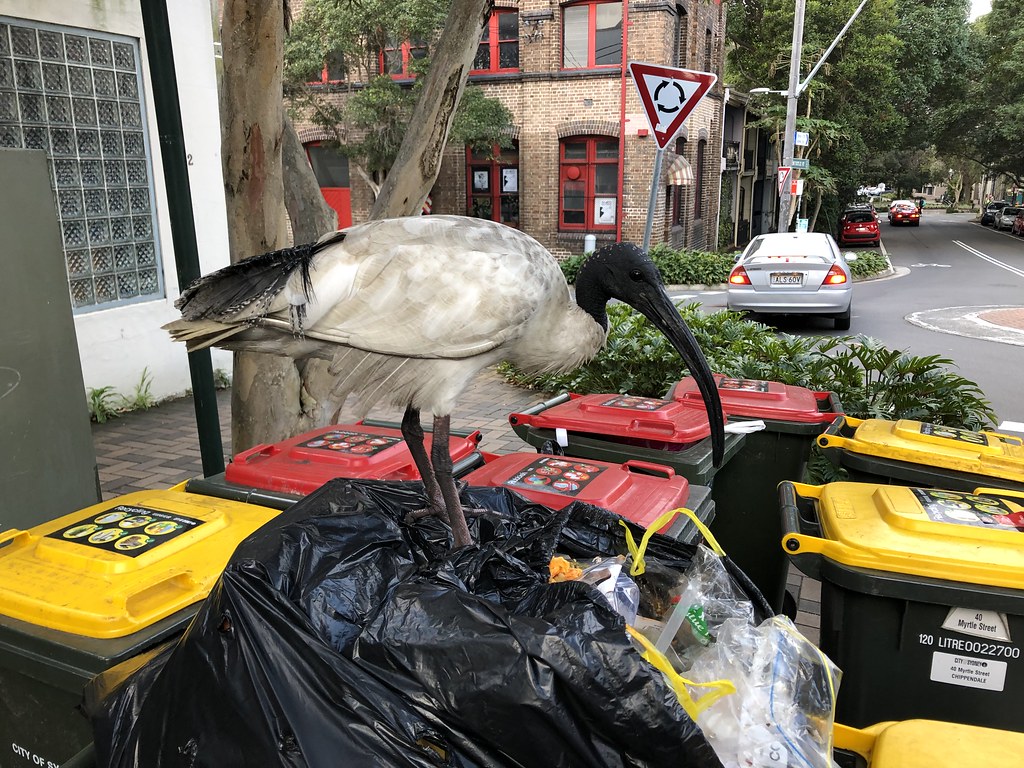 Image: Bin chicken by VMBrasseur
Bird experts have defended ibises from merely taking advantage of what is essentially a man-made problem.
The location: the National Carillon, an iconic landmark of Canberra
My scene is drawn at the National Carillon in Canberra, which is on an island in Lake Burley Griffin. Essentially it is a large tower featuring 57 bells that are played by a musician using a keyboard located in the top of the tower. As demonstrated in this short video:
The background of the drawing shows Lake Burley Griffin in bright sunshine, showing the red autumn leaves of the trees on the south side of the lake. Also visible in the background are the Captain Cook Memorial Jet water fountain and Telstra Tower on Black Mountain. All are highly iconic features of the Canberra skyline.
Postcards, greeting cards, art prints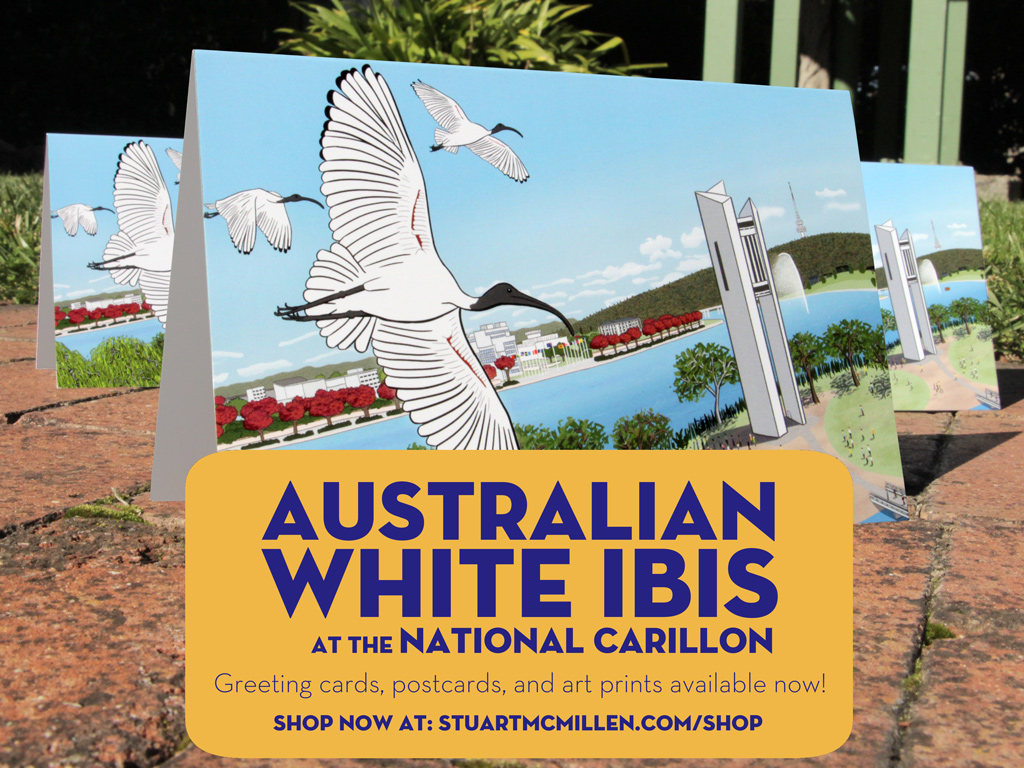 Support my work by buying this artwork as a postcard, greeting card or signed and numbered art print from my online store.
Visit the Australian White Ibis at National Carillon product range category, or use the following links for these items on my web store: