Greg Larsen poster: "This Might Not Be Hell"
Greg Larsen poster: "This Might Not Be Hell"
January 2020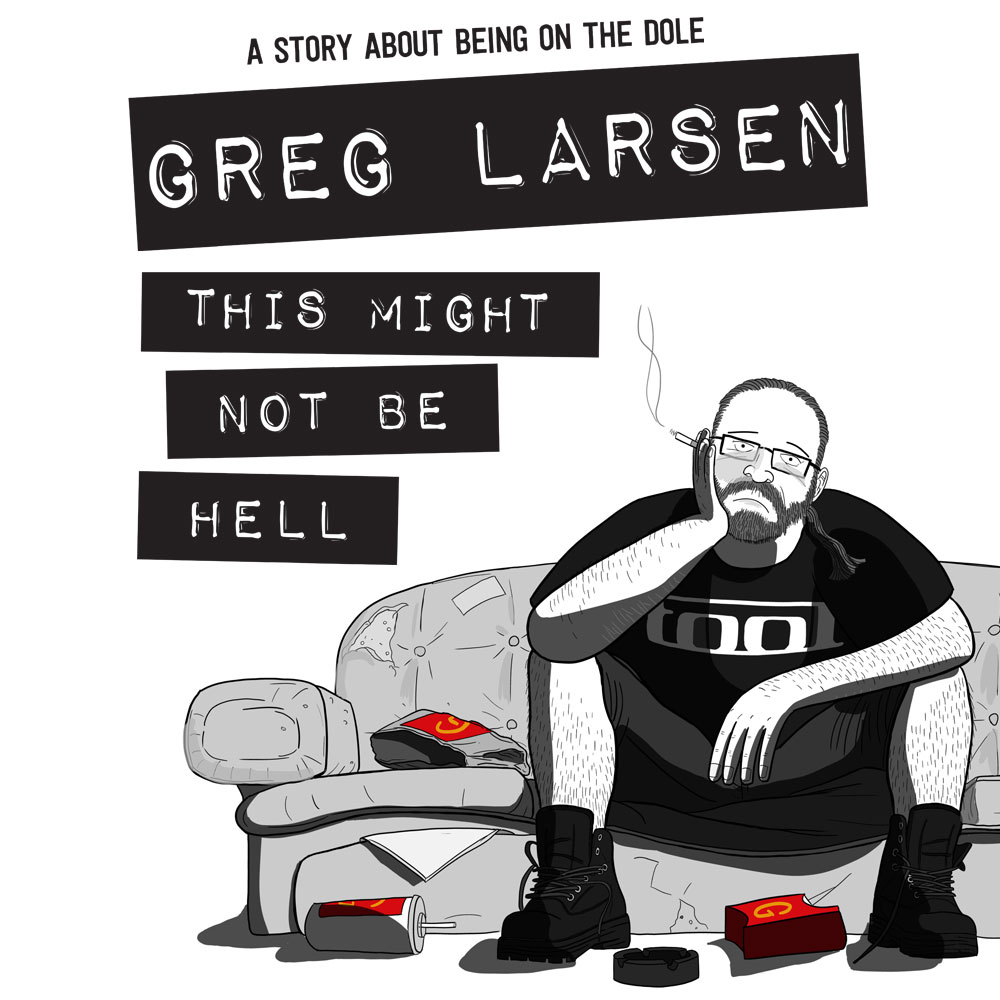 In November 2019, I was approached by comedian Greg Larsen to design a poster for his 2020 comedy festival show This Might Not Be Hell.
I'd been a fan of Greg's ever since seeing the YouTube videos by his comedy group Skills in Time (also featuring Henry Stone and Sam Campbell), with Chooka's Soundwave Special being a particular favourite of mine. I continued following Greg's work (and Twitter account!), and became a crowdfunding supporter of his sketch comedy podcast The Grub (with Anne Edmonds and Ben Russell).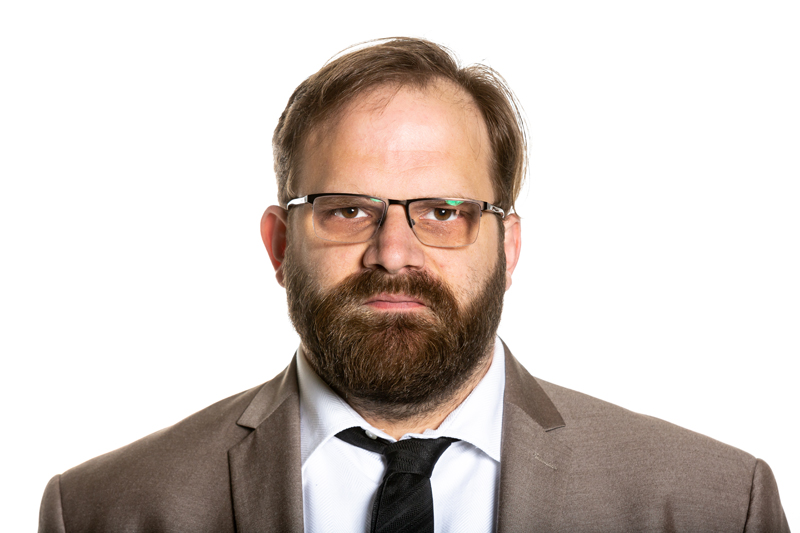 The show's concept: life on the dole
Here is the blurb for Greg Larsen's show This Might Not Be Hell:
This Might Not Be Hell is a one-man play about life on the dole. Set in 2004 and based on true events, this semi-autobiographical story covers the boredom, depression, financial struggles and the near-constant diarrhoea of living day to day as an unemployed person during the Howard years.

Based in the town of Pauline Hanson's fish and chip shop, it is an honest look at what it's like to be dirt poor in Australia and how the welfare system wears you down until you just wish you were dead. It'll be a laugh riot!!!
Alternative blurb:
"This Might Not Be Hell" is a comedy play about unemployment based on Greg Larsen's own personal experience.

Following James, a long-term unemployed man, as he tries to get his dole payments restarted after missing a job network appointment.

Will James get his dole back on?
Will he manage to scrape enough resin from his bong to get high?
Or will he take his own life in his one-bedroom housing commission flat in Goodna?

Come and join the fun to find out!
Artwork concept: unemployed man, sitting on a couch
Greg's concept was an illustration of his character sitting on a couch, smoking a cigarette and looking stressed. Greg sent me a rough version of what he had in mind: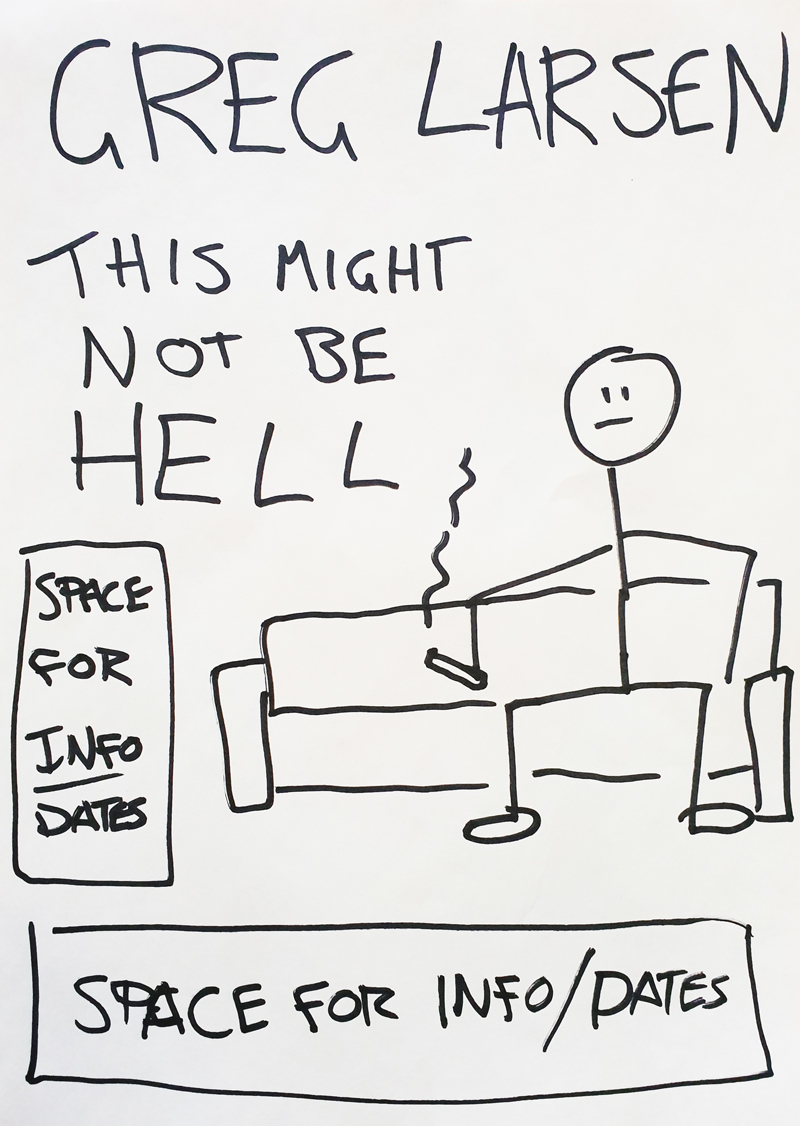 (While this sketch might seem basic, such sketches are helpful for an artist to understand how the client imagine the major elements of a composition being arranged).
His character's appearance was to have a ponytail, a beard, cargo shorts, and a Tool t-shirt. Greg had some comments about the facial expression and posture he had in mind:
"Essentially the character throughout the course of the show is going from pure depression and anger to finding moments of joy and humour in amongst it. But in the end I think an expression and posture that is showing signs of stress and depression, but not over the top. He isn't a wreck and he hasn't given up. but he's not happy and he's worried."
I replied with a first draft and asked for feedback:


Greg liked this first version, but wanted a revision that was a bit more hunched forward. One with a "stressed thousand yard stare". Greg wanted him basically looking like a man that has just had his dole cut off, and sitting on the couch smoking a cigarette, just feeing like "what the fuck am I gonna do now?"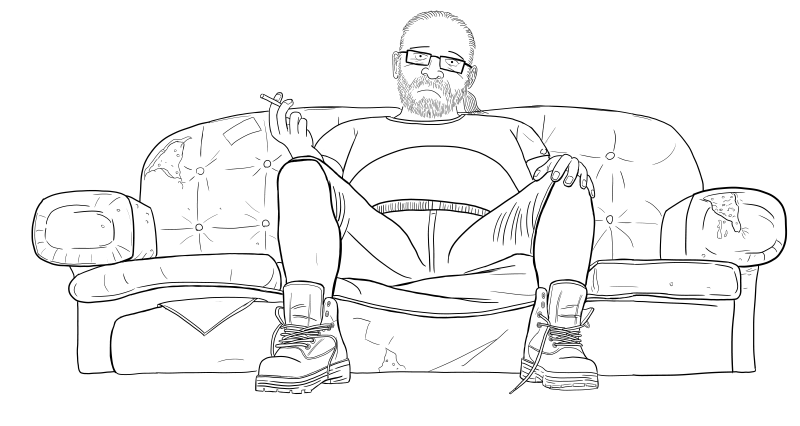 During this revision, I gave Greg a variety of facial expressions to choose between: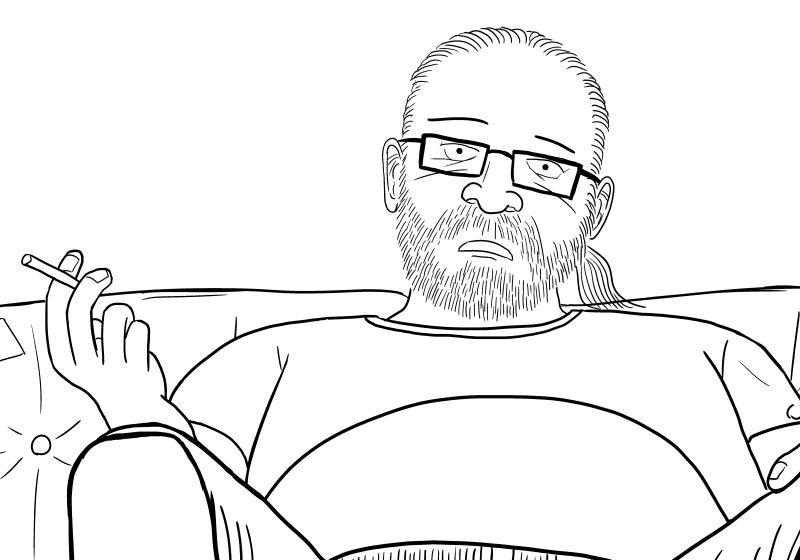 He liked these changes, but felt that he'd like the character leaning forward even more. Again, I replied with a handful of hunched-forward iterations: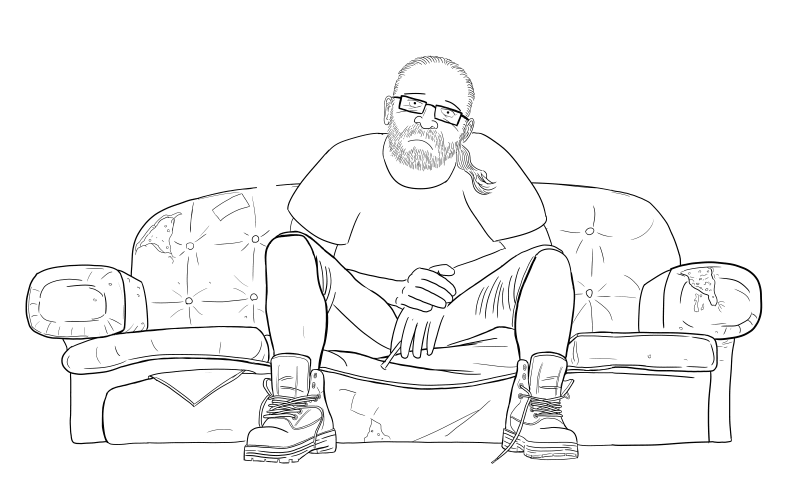 Greg chose his favourite posture of these, and I proceeded with most of the major decisions now made.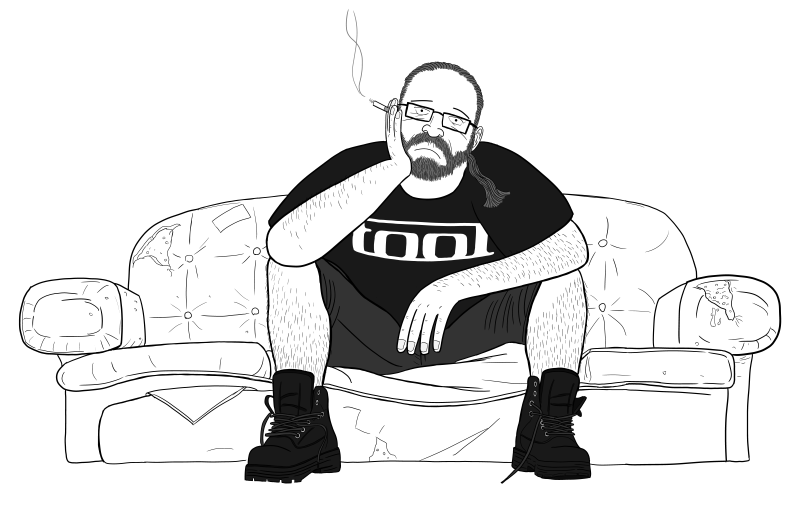 From this point onwards, we just needed to fine-tune the illustration by adding colours and shadows. Greg wanted a few other subtle touches, such as fast food wrappers on the floor, and subtle cut marks on the character's wrists.
Different background options
I provided final versions of the artwork with both white and black backgrounds (see below).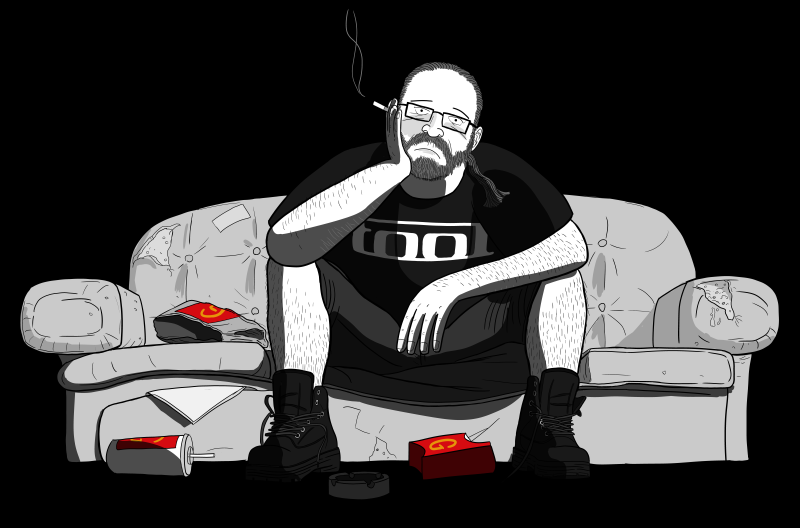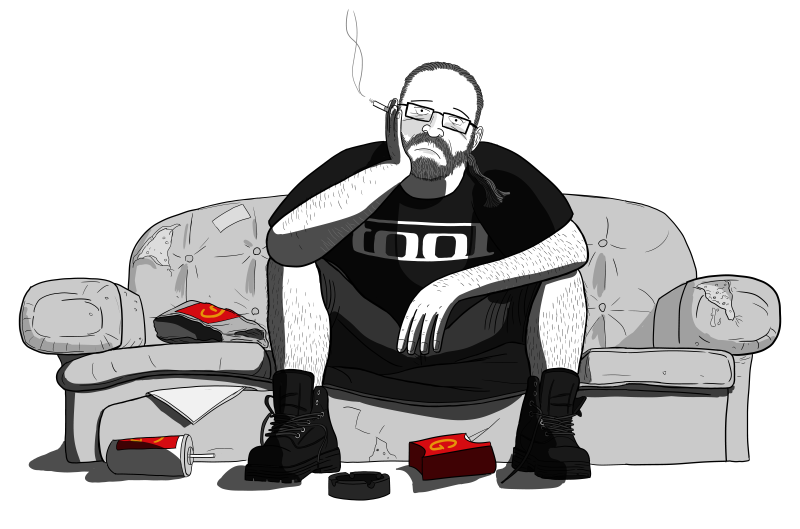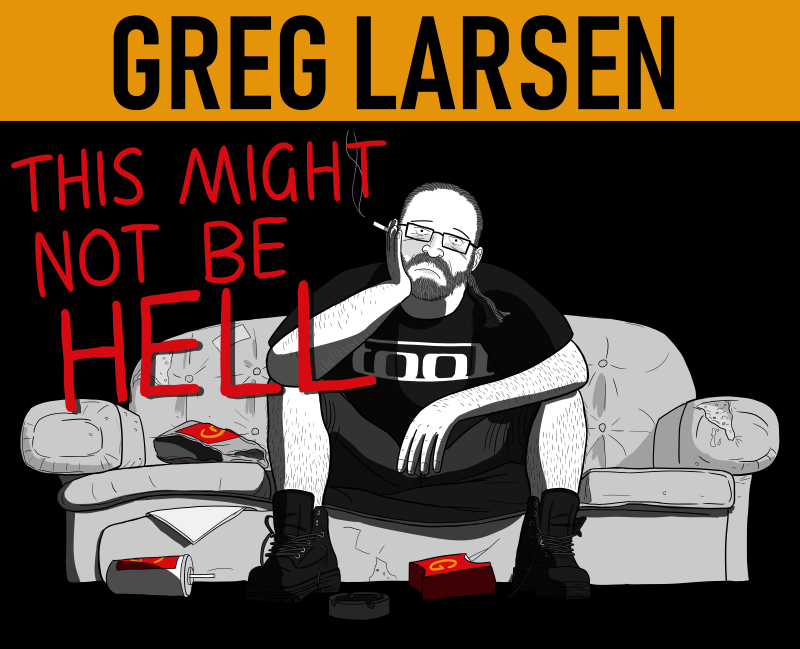 I also gave some options for the typography of the poster design (see above). However, the final design of the poster was outside my brief, so handed over the files to Greg and his management for final decisions.
Final poster design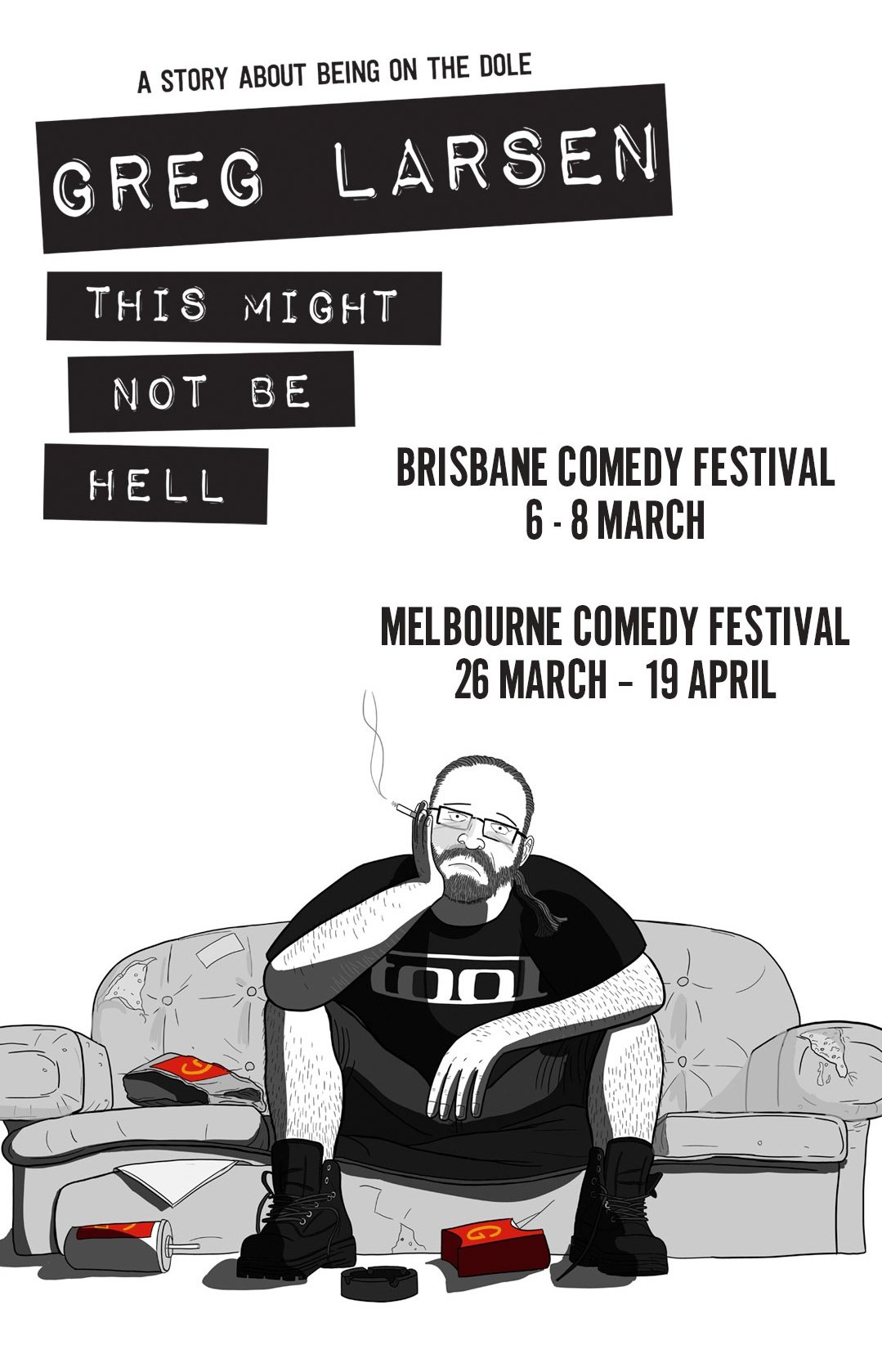 Greg and his management used a label-maker typeface, which I think suits the mood of the illustration. It's really exciting to see my work associated with Greg's comedy, and I hope he performs the show in Canberra one day!
Tickets for Greg's show
You can buy tickets for Greg Larsen's show This Might Not Be Hell at the following venues:
Brisbane Comedy Festival – Brisbane Powerhouse – Turbine Studio – 6 March to 8 March 2020
Melbourne Comedy Festival – The Malthouse – Bagging Room – 26 March to 19 April 2020 – Tickets
Testimonial from Greg Larsen
I had always been a fan of Stuart's work so I commissioned him to design a poster for my show at the Melbourne International Comedy Festival 2020. I couldn't be happier with the results. Stuart gave me exactly what I wanted whilst at the same time offering his own expert advice on how to improve my idea. At every step of the way he was there to take my feedback and not only was I impressed with how terrific the finished product looked, but I was stoked with how quick it was. Overall I would definitely use his services again and would highly recommend him to anyone. 10/10!

Greg Larsen
26 November 2019