Green groups #1: Carrotmob
Green groups #1: Carrotmob
May 2010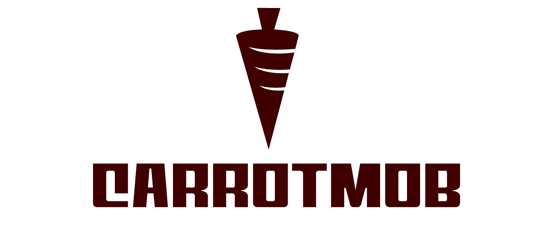 Name: Carrotmob
Description: Targeted green consumer activist movement
Founded: San Francisco, 2008

No, this has nothing to do with the crunchy orange root vegetables. The name Carrotmob comes from their principles of using 'incentive carrots' to try and change business behaviour.
Carrotmob aims to mobilise a group of shoppers who are willing to spend their consumer dollars with businesses that commit to improving their environmental credentials. Some steps to Carrotmobbing:
Carrotmob organisers choose a particular geographic area and business category (e.g. bottle shop, restaurant) that they want to target, and then invites local businesses to compete with each other.
The businesses submit proposals for the percentage of sales revenue (etc) that they will use to improve their environmental impact.
The proposals are all evaluated by the Carrotmob organisers, and eventually one winner is chosen.
On a particular day, the Carrotmob supporters all visit the winning business and spend their money to reward the business owner for their outstanding commitments.
The results of the day's trading are collated, and the Carrotmob organisers, often in conjunction with a supporting organisation, go about using the money to undertake energy efficiency improvements, etc.
The above video summarises things very nicely, as does the animation on carrotmob.org. In fact their site is a wealth of information, with FAQs, a guide to organising a Carrotmob, and a history of their past successes.
I have some reservations with the Carrotmob concept, but overall it is a good, positive initiative. Does anyone want to help me organise a Brisbane Carrotmob? Let me know.